The Oak Leaf brings home 14 JACC awards
The Oak Leaf won 14 awards including first place in three categories and second place in two on-the-spot contests at the Journalism Association of Community College's 2021 Virtual Fall Conference Nov. 5–7.
"I'm very pleased that Santa Rosa Junior College journalism students — both newer ones and veterans — captured so many well-deserved awards for their work last spring and in high-stress on-the-spot contests over the weekend," adviser Anne Belden said. "From brave reporting on the Glass Fire and the pandemic to investigative work on campus controversies, these students showed they have the skills and talent to make it as journalists."
The JACC conference was the third straight to be held virtually using QiqoChat and Zoom.
A major brand overhaul earlier in the semester helped The Oak Leaf receive another consecutive Online General Excellence award in recognition of the whole staff and the site's content.
"The award speaks to the hard work, dedication and professionalism of the entire staff," Belden said.
Eighteen different Oak Leafers won awards at the convention, which included a Meritorious Award for Enterprise News for multi-article coverage of last semester's Ari Poppers scandal.
"I am so proud of The Oak Leaf staff, both from this and last semester, for continuing to work hard and win awards during a pandemic," Editor-in-Chief Alex Fuller said.
Full list of awards:
Enterprise News Story/Series, Meritorious Award: James Domizio, Alex Fuller, Jessica Johnson, Emma Molloy, Jennifer Sawhney, Lauren A. Spates and Cass Stewart, "SRPD investigates SRJC theatre arts employee Ari Poppers"/"Nearly a dozen current and former SRJC students accuse Ari Poppers of lewd behavior, harassment over 10-year period"/"Ari Poppers resigns from SRJC theatre arts department, SRPD investigation wraps up"
Editorial Cartoon (on-the-spot), 2nd place: Jenna McGovern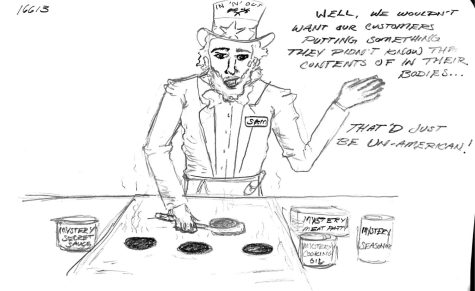 Photo (on-the-spot), 2nd place: Nick Vides
Feature, 3rd place: Jessica Johnson, "Adopting a pet in a pandemic"
Editorial, 1st place: Lauren A. Spates, "SRJC should embrace a hybrid digital-and-in-person learning model — in perpetuity"
Critical Review, 1st place: Tucker Lang, "'The Battle at Garden's Gate': Greta Van Fleet continue to be today's least essential rock band"
Column, 2nd place: Michael Combs, "Opinion: I don't want ignorant people making decisions that affect my life"/"The California stop, explained"
News Photo, Honorable Mention: Nick Vides
Feature Photo, 2nd place: Aryk Copley
Environmental Portrait, 3rd place: Emily Hewitt
Webcast/Broadcast News, 2nd place: Michael Combs, "Willow Creek Road Trail: Let summer hiking begin"
Online Photo Story/Essay, 1st place: Jonathan Bigall, Michael Combs, Aryk Copley, Peyton Krzyzek, Emma Molloy, Priscilla Navas, Willow Ornellas and Nick Vides, "Glass Fire Incident photo gallery"
Online Photo Story/Essay, 2nd place: Audrey Fry, Michael Combs and Nick Vides, "Photo gallery: BlackOut"
General Excellence, Online Edition: The Oak Leaf Staff, theoakleafnews.com