Five local coffee shops to support instead of going back to Starbucks
Sonoma County trees are blossoming, the rain is intermittent and businesses are beginning to burst out of their long pandemic-induced hibernation. With Sonoma County officially blossoming out of the purple tier and into red, people are beginning to return to their favorite food and coffee spots. 
However, the effects of COVID-19 on local businesses is far from over. Many businesses are still barely scraping by and too many didn't make it at all. The fiscal impact on locally-owned cafes and restaurants is something the community will be feeling for a long time. The big chains like Starbucks and Dutch Bros, on the other hand, have come through the pandemic relatively unscathed. So here's a list of five excellent local coffee shops that could really use your business, so we don't lose them forever.
Aroma Roasters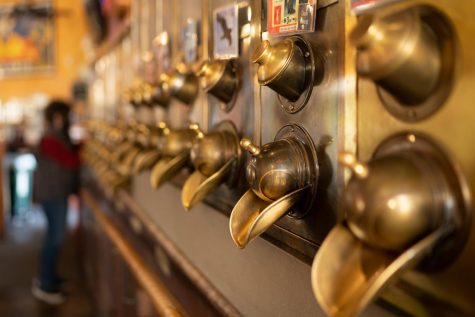 Aroma Roasters is a Santa Rosa coffeehouse staple. Located in a rustic stone building in Old Railroad Square, Aroma Roasters used to be a hub of activity. Live music, a diverse menu, and late hours all made Aroma Roasters a community favorite. Now the cafe sits mostly empty, but the staff haven't lost their enthusiasm, and the coffee hasn't lost its flavor. Whether you're popping by for the food or drink or to get some work done out of the house in their lovely cafe, Aroma Roasters is a wonderful place to stop for your next cup of coffee.
Brew Coffee and Beer House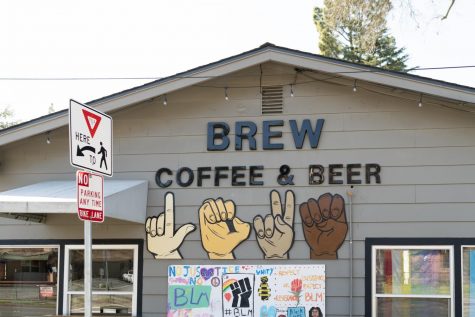 Brew is a small cafe packed full of character. Serving both coffee and beer, Brew is known for its accepting atmosphere, weekly open mics, and artistic decor. While it'll be a while before the owners can kick their weekly events back up, stopping in to support them and buying a cup of coffee will make sure they can stick around long enough to get back to it. Swing by at their location on the corner of B Street and Healdsburg Avenue in Santa Rosa.
Crook's Coffee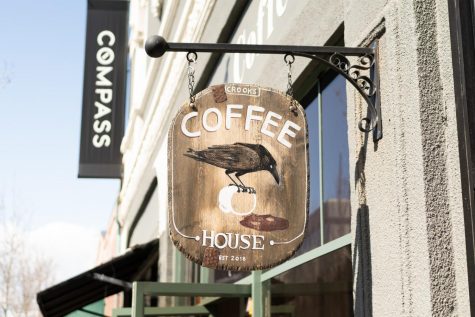 Crook's is a hidden gem, tucked into the base of one of the large buildings on Mendocino Avenue towards downtown Santa Rosa. Only a short walk from Fourth Street, this  somber cafe is a lovely change of pace, and much more suited to those looking for a calmer coffee shop vibe. Homemade breakfast burritos and a cafe library are two unique elements of this crow-themed coffee joint.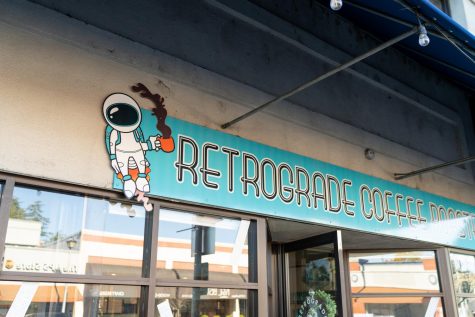 Retrograde Coffee Roasters
Located in the heart of downtown Sebastopol, Retrograde Coffee Roasters is a truly unique shop. Its charming astronaut mascot lends to the overall space theme of their coffee. Fans can purchase pins, stickers and T-shirts, and the friendly staff give Retrograde a real community feel. The cafe is located on Main Street, just before Burnett.
Cotati Coffee Company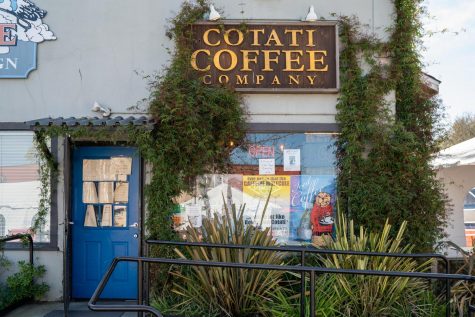 An easy stop on the way south, Cotati Coffee Company, a compact, quirky cafe with a warm downtown vibe right on Old Redwood Highway. Cotati Coffee Company is taking all the best steps to keep staff and customers safe, and as such, the cafe is currently closed. However, you can still order online, over the phone or walk up and ring the bell by the front door. Cotati Coffee Company is the perfect stop for students commuting to Petaluma from the north, and it offers a special discount just for students.