SGA prepares for upcoming elections and encourages student participation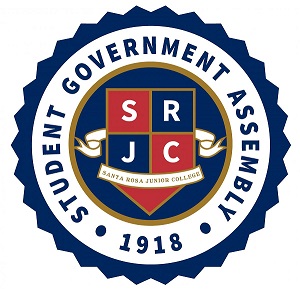 Santa Rosa Junior College Student Government Assembly discussed this week's upcoming events and appointed Student Body President Delashay Carmona Benson as Vice President of Human Resources Hiring Committee in a Zoom meeting Monday.
Vice President of Diversity Felix Santiago invited students to the SRJC Queer Resource Center's Queer Resource Corner, which is hosted in partnership with LGBTQ Connection from 11 a.m.–12 p.m. on Tuesdays over Zoom. Santiago stated this week's theme will be Palentine's Day.
Assembly Member of the Black Student Union Joshua Mandela Poinsett announced that BSU will be introducing the new Black therapists hired at SRJC during their 5–7 p.m. Zoom meeting. Feb 9. At their second monthly meeting on Feb. 23, the club will have a Dynasty of Blues event.
Vice President of Student Health Maria Arreguin promoted The P.E.E.R.S Coalition's Well-Being Wednesday event, which is held 11 a.m.–12 p.m. every second Wednesday of the month via Zoom. According to Arreguin, this Wednesday's meeting will center around self-love and self-care. 
Santa Rosa Vice President of Clubs Lissett Miranda invited students to attend the Santa Rosa Inter-Club Council's informational Club Day this Wednesday, February 10 from 1:30–3:00 p.m. over Zoom. "We're finally getting more clubs activated," Miranda said, "and hopefully that will keep increasing in the future."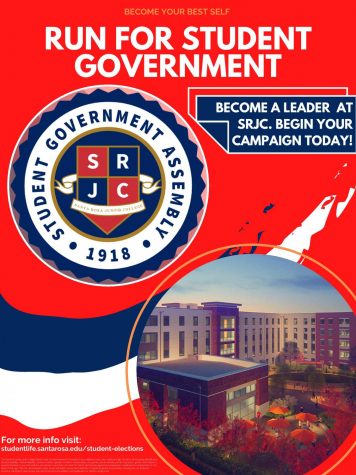 During the appointments section of the meeting, Student Body President Delashay Carmona Benson was chosen to be on the Vice President of Human Resources Hiring Committee, a role described by Director of Student Equity and Persistence Genevieve Bertone as a super important position for building equity and inclusion efforts at SRJC.
In her position, Benson will provide a student voice in the selection and hiring process of the school's new Vice President of Human Resources and report directly to SRJC President Dr. Frank Chong.
SGA Coordinator Zack Miranda announced that applications for student government candidates will open next week for the 2021-2022 SGA elections. Prospective student leaders will have until March 5 to submit applications. Anyone interested in applying is encouraged to fill out this form to start receiving election information.