Ms. Lauryn Hill, CeeLo Green rock Day 2 of Sonoma Harvest Music Festival
Ms. Lauryn Hill and CeeLo Green performed for a sun-soaked audience to close out the first weekend of the Sonoma Harvest Music Festival on Sunday.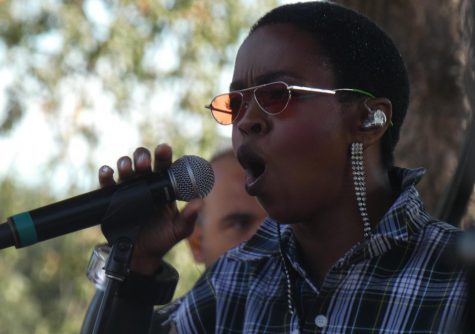 The audience freely wandered the grounds of the winery, which were transformed with booths, drapery and furniture into a more intimate, low-key version of BottleRock Napa Valley. Local restaurants William Tell House and Cluck-u-Chicken provided food while B.R. Cohn Winery, Lagunitas Brewing Company and GT's Living Foods provided drinks. 
The weather was warm, but nothing like the 94-degree weather experienced by festivalgoers Saturday. "What a difference a day makes," said Tom Fuller, owner of Fuller & Sander Communications, who handles media for Sonoma Harvest Music Festival and BottleRock Napa Valley.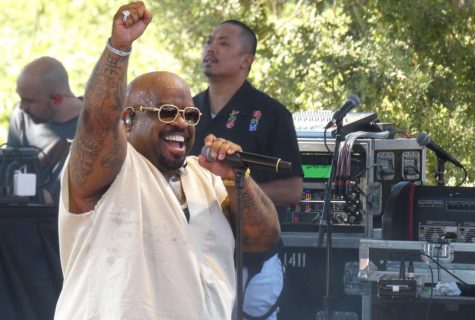 CeeLo Green played an energetic set comprised of originals and covers, and Ms. Lauryn Hill characteristically arrived nearly an hour late for her set. A DJ was brought out to entertain the audience until Hill arrived.
Maggie Koerner, Mandolin Orange, The Record Company, Iration and Ben Harper & The Innocent Criminals performed Saturday. Monophonics, North Mississippi Allstars and Karl Denson's Tiny Universe performed before CeeLo Green and Ms. Lauryn Hill on Sunday.
The organizers of BottleRock Napa Valley presented the festival, which returns for its second weekend on Sept. 21 and Sept. 22. This is the second year BottleRock Presents assisted in running the festival, which was formerly known as the B.R. Cohn Fall Music Festival.
Chvrches will headline Sept. 21, and Death Cab For Cutie will headline Sept. 22.
More info can be found at https://sonomaharvestmusicfestival.com.