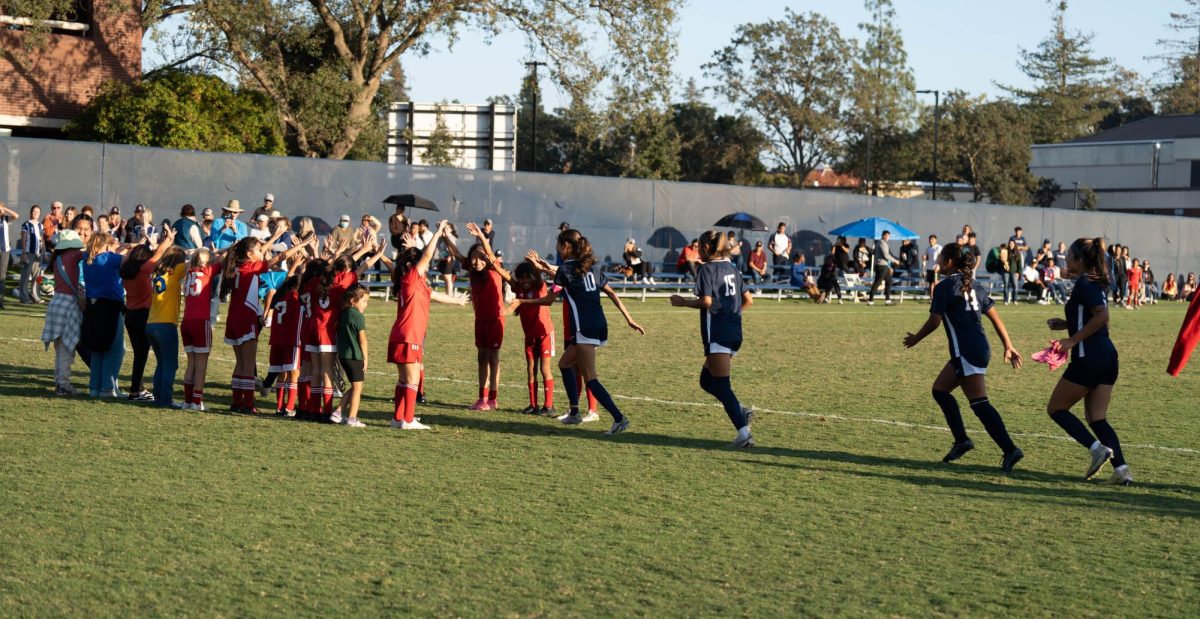 Santa Rosa Junior College Bear Cubs won big over the Diablo Valley Vikings in a seven-goal shutout in their last home game of the season on Oct. 24.
The Bear Cubs came out hot in every aspect of the game. SRJC scored its first goal in the fifth minute when midfielder Cielo Sanchez nutmegged a Diablo Valley defender then dribbled past to cross into the penalty area, after a small deflection from a defender, forward Olivia Parlato tapped it in the net.
They could have doubled their lead when Parlato was running with the ball into the penalty area in a one on one with the keeper, but the keeper made a great save.
In the 27th minute, forward Sivan Nadav passed it into the penalty box from the left side to Olivia Parlato, who had her first shot saved by the keeper. Then on the rebound, Parlato shot again and scored her second goal of the match.
Two minutes before the first half ended, Parlato completed a hatrick after scoring the 3rd goal of the game. SRJC was strong with their defense as Diablo Valley didn't have many goal scoring opportunities.
Forward Olivia Hohnstein assisted forward Taylor Gandy who scored the fourth goal of the game to make it 4-0 in the 46th minute right after the second half got underway.
Despite having a comfortable lead SRJC did not stop pressuring Diablo Valley as they were hungry for more goals.
Marisol Vargas scored in the 68th minute and again in the 70th minute from a corner, the keeper punched the ball in the air and Vargas jumped in to score a header and make it 6-0.
Less than a minute later SRJC found themselves with another corner kick and Olivia Hohnstein met a cross with her head and found the back of the net.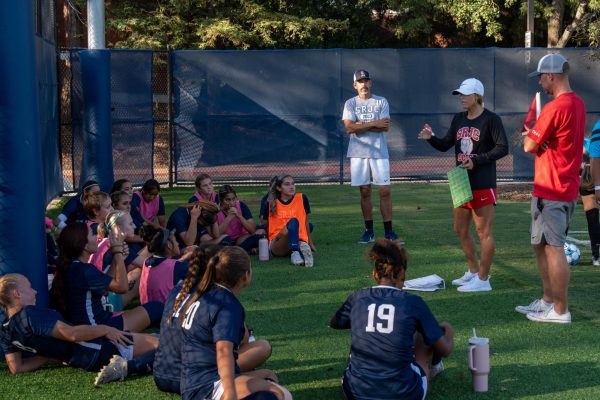 The Bear Cub's defense has been on a roll as they have not conceded in three consecutive matches, making this their fourth clean sheet in a row. This victory was the Bear Cubs last game at home before the conference games begin.
"It was really cool to see them take pride in that, our goalkeepers have been stepping up, and that's been huge for us that the team has seen that, and they want to help that ball stay out of our net," said SRJC Women's Soccer Head Coach Crystal Chaidez. 
The team has also scored 15 goals in their last three matches, gaining momentum as the regular season comes to a close.
"That's kind of been our Achilles heel, putting goals in the back of the net, which today showed the opposite side so it's very nice to have that, to build confidence, but also to show that we can score goals," said Chaidez, "We changed formations a little bit. It really opened up with a little bit more defensive play from our forwards to be able to cause chaos in other teams' back lines and that opened up space for our outside backs to get forward in the attack." 
After such a comprehensive victory, coach Chaidez had some praise for her team and staff.
"Everyone makes a difference, and I think for a player who may not score goals, or have assists, their jobs are so important because in that moment if we don't have that person doing their role or responsibilities out on the field it changes everything," Chaidez said. 
SRJC women's soccer team will play on Oct. 27 at Sierra College in their final match right before the conference tournament.