SRJC theatre arts 2018/2019 season preview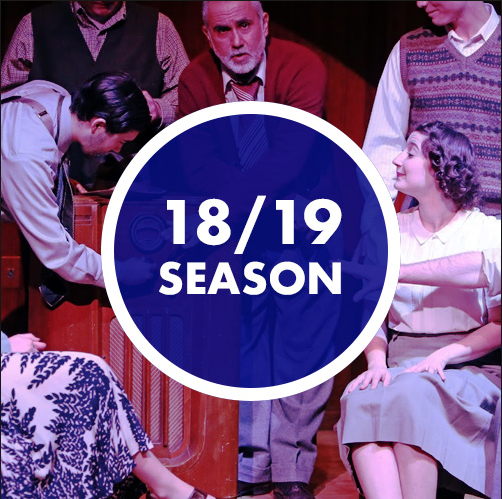 "How the Garcia Girls Lost Their Accents"
The first play this semester is "How the Garcia Girls Lost Their Accents" based on the 1991 novel of the same title written by Julia Alvarez. The cast will perform, word-for-word, two chapters from the book "The Rudy Elmenhurst Story" and "Floor Show".
Set in the 1960's, the novel chronicles the Garcia family's immigration from politically-tense Santo Domingo, Dominican Republic, to the Bronx in New York. Alvarez cleverly combines the humor of a coming-of-age story with the relatable struggles that many American immigrant families face.
This play is recommended for ages 14 and above due to its strong language and adult content.
The first show will be Oct. 5 in the Newman Auditorium on the Santa Rosa Junior College campus.
"Shrek the Musical"
The next play this year will be a musical rendition of the classic children's movie turned explosively popular meme, Shrek. The musical will follow the movie's storyline of Shrek and his irritating sidekick Donkey's trek to retrieve Princess Fiona from the clutches of Lord Farquaad.
The whimsical tale will be told through song and dance, featuring many of the classic songs from the original movie.
"Shrek the Musical's" opening night will be Nov. 16 at the Maria Carrillo High School Theatre in Santa Rosa.
"All the Great Books (Abridged)"
What the Washington Post described as "English class meets Monty Python", "All the Great Books (Abridged)" will comically race you through all the classic required high school literature. The performance will include the works of Henry David Thoreau, Confucius, and Jonathan Swift.
This show won't be premiering until March 8, 2019, but it should be one for the books!
"Jesus Christ Superstar"
"Jesus Christ Superstar" was a game-changing rock opera that originally debuted in 1971. The SRJC theatre department summarizes it as the story of "the final seven days in the life of Jesus of Nazareth with an edgy, contemporary approach."
We'll have to wait until April 19, 2019, for this classic production, but in the meantime there are plenty of noteworthy events coming up at the JC including the Petaluma Cinema Series.