SRJC men's soccer team beat Las Positas College 5-0 in the last game of the preseason on Sept. 22.
SRJC started off strong when midfielder Jasveer Garcias scored the first goal 10 minutes into the game. Shortly after, in the 20th minute, SRJC doubled their lead when midfielder Sergio Bermudez passed to the middle of the box from a corner kick and, after a save by the opposing goalkeeper, midfielder Joao Assad scored the rebound.
Las Positas tried to get back into the game by pressuring the SRJC midfield, hoping the Bear Cubs would make a mistake. Las Positas were able to get toward the SRJC goal, but every time they tried to shoot, SRJC's central defenders were there to block any shots.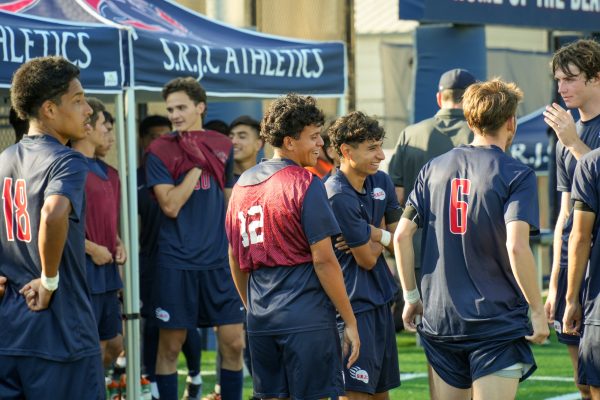 Regarding the defense, assistant coach Daniel Garcia said: "We're playing well together in the back. We have some players that work really well off one another."
The second half began with SRJC dominating in the midfield. They passed the ball to each other with ease, despite constant pressure from the Las Positas players.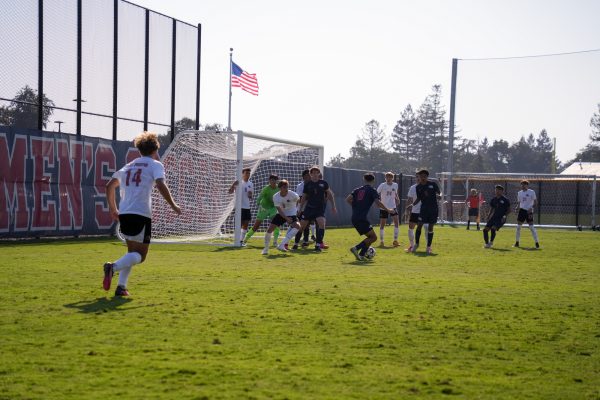 Midfielder Alex Climaco crossed the ball into the penalty box to forward Victor Vargas, who scored to make it 3-0 for SRJC in the 49th minute. SRJC maintained control of the second half, trying to score as many goals as possible with a few missed chances.
Alex Climaco had the ball on the right-hand side and beat the Las Positas defender one-on-one, then passed it just outside the penalty box to midfielder Sam Nolan, who scored a low shot for the fourth goal of the game.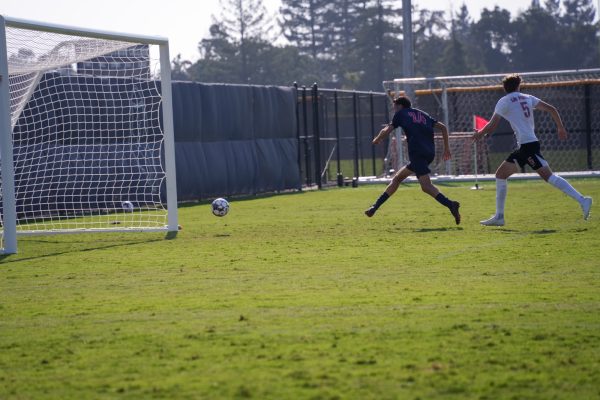 Forward Jaxon Cho almost made it five when he was in the penalty box after a pass from Alejandro Rosales, but a fingertip save from the goalkeeper denied him. 
The fifth goal came in the dying minutes of the game when Garcias passed the ball between two defenders to Cho, who chipped it over the goalkeeper to seal their sixth win in the last eight games.
"I think our team is pretty tight and everyone gets on really well, I think because we've all played with each other for a while," Nolan said. "We were comfortable, we knew what we could do. We had a comfortable win."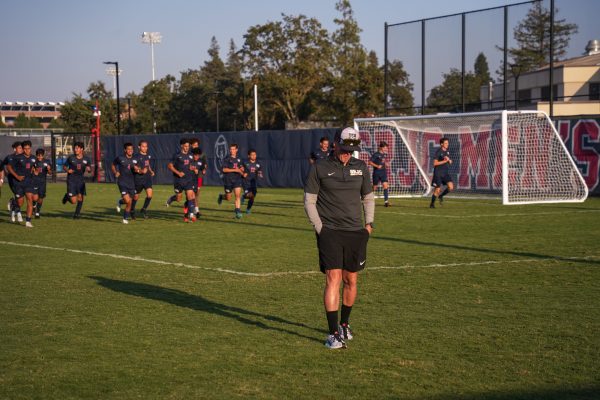 Garcia said, "That's not the only game that we've done so well defensively. Also, today we didn't get scored on, so that's always good."
It was a smoky day due to the wildfires in Oregon and Northern California, with an air quality index of 150, which is considered unhealthy for sensitive groups.
SRJC will play the first conference game at home against Consumnes River College at 4 p.m. on Friday, Sept. 29.