Bear Cubs beat Cañada Colts 9–8
The Santa Rosa Junior College baseball team won its Feb. 7 game against Cañada College 9-8 in an offensive thriller.
Left-handed pitcher Evan Johnson made his second start of the season for the Bear Cubs. He lasted three innings but allowed six hits, five earned runs and two free passes.
Scoring started early for the Bear Cubs as Austin Ehrlicher drove in Aidan Lombardi from second base with a two-out RBI double in the first.
The Cañada Colts went off in the third rallying five runs off three hits, starting with a lead-off single by Angelo Ysalva followed up by an infield error to get two men on with no outs. Trevor Leon drove in the tying run with a RBI single to right field.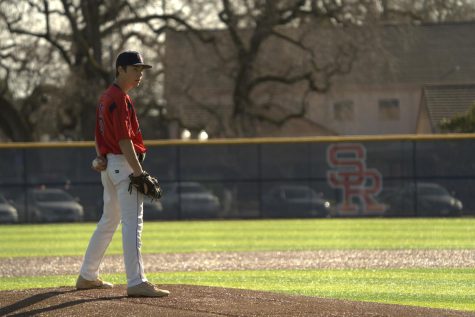 The Colts did most of their damage with two outs, as Mario Duran walked with the bases loaded, and Lucas Herrera singled in two runs. The Colts pulled off a double-steal as Herrera stole second and Duran stole home to secure a 5-1 lead.
Bear Cubs' right-handed pitcher Hekili Robello relieved Johnson in the fourth and made quick work of his first three batters, earning two groundouts and a strikeout. 
The Bear Cubs gained back some momentum in the fifth as the game started to wind down, getting the bases loaded with no outs. Connor Charpiot then came to the plate, hitting a two RBI single to center-field, cutting Cañada's lead to just two.
With two runners in scoring position, Ehrlicher brought in Lombardi to score on a sacrifice fly to left-field. Tory James tied the game up 5-5 with two outs hitting an RBI single to right-field, bringing Charpiot to score all the way from second.
Heading to the sixth, Cañada brought the offense back up after losing their lead, and caused two costly mistakes for the Bear Cubs, first by an infield error then a hit by pitch.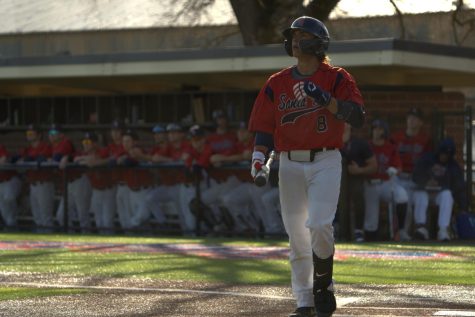 Angelo Ysalva scored the most for the Colts, hitting a two-run RBI double to deep right-center with runners on first and second. Ysalva stole third after Robello balked, which made it 8-5 Cañada.
The Bear Cubs still had fight in them, answering back with two runs after Quinn Medin advanced to third on a failed pickoff throw. Keenan Morris grounded out to second base to bring in Medin and make it 8-6 Cañada.
With runners on first and third after two straight singles, a Cañada passed ball gave the Bear Cubs a free run and cut the  lead to one.
After four innings, Robello's day was done, having allowed three hits, two earned runs and four strikeouts. Two-way player Connor Charpiot came in for relief, and pitched the Bear Cubs out of a jam. With runners on second and third after a hit by pitch, walk and wild pitch, Charpiot received three straight swing-and-miss strikeouts. A big missed opportunity by Cañada to cushion their lead.
The Bear Cubs took advantage and tied the game up after Charpiot hit a two-out RBI double to left-field. They came back down multiple runs twice in the same game.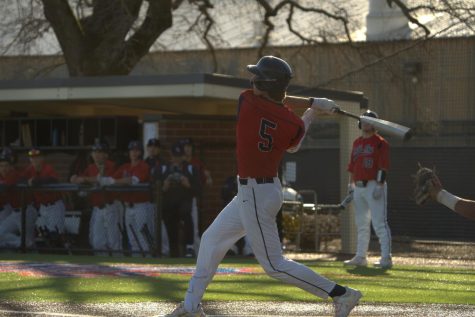 Alex Dehzad had a chance to walk it off in the ninth for the Bear Cubs with the bases loaded, but came up short, sending the game to extra innings.
With bases loaded and no outs for the Bear Cubs in the 10th, Joe Brown singled to right-field to send the crowd home happy.
The Bear Cubs had a season-high 17 hits, but made three errors which led to extra opportunities for Cañada.
"Defensively, we need to make the routine play. Giving extra outs is not a good formula for success," Head Coach Damon Neidlinger said.
Neidlinger praised his team for rebounding after being behind and said it was "great to see the offense respond after being down twice, and come back and win in extra innings. Banging out 17 hits is one way to erase average pitching and defense."
The Bear Cubs improved their record to 2-2 in the young season, and will get ready to face off against Marin College at 1 p.m. Friday, Feb. 10 at Cook Sypher Field.