2022 SRJC football preview: set up for success
 It's all business for the 2022 Santa Rosa Junior College Bear Cubs who are primed for an explosive season as they try to avenge last year's lackluster 3-7 record.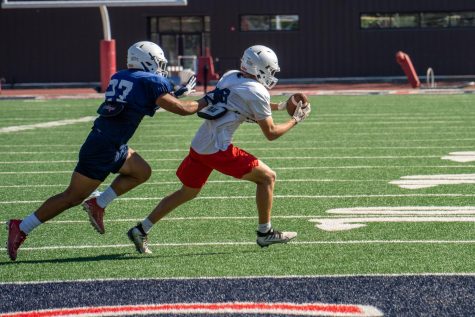 The Bear Cubs struggled early on last season, losing their first seven games before finishing the season on a three-game win streak. The offense averaged 15 points and 268 yards a game with 90 yards on the ground and 190 through the air. Defensively they allowed more than 300 yards of total offense and more than 30 points per game. 
"The goal was to start where we left off and then go beyond that," Head Coach Lenny Wagner said. He loved the way his team finished last year and headed into this offseason with the sole purpose of continuing where they left off. Last offseason, a COVID-19 surge delayed player progression immensely, as Wagner would have 130 players at practice then 30 the next day. This year, COVID has not played a role in the offseason.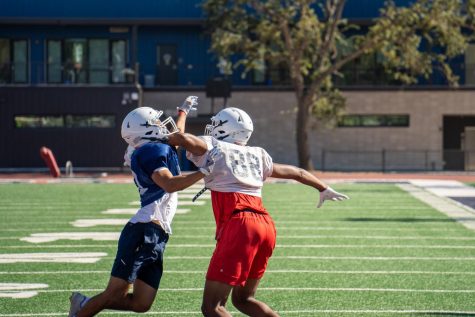 Usually at the community college level, teams lose about half their team every year, so recruiting is key to success. The Bear Cubs capitalized in recruiting with 51 freshmen added to the roster to go along with 26 sophomore returners. "Almost every guy came back from last year who was a freshman," Wagner said. "Guys are bigger, faster, stronger, smarter and gonna be better players."
The 26 sophomores returnees were pushed into new leadership roles this season and have made the most of them. "There are a lot of young guys doing really well because of the leadership on the team, and the [new] players are totally bought in and ready to go," Wagner said.
Among those leaders are two offseason standouts, linebacker Dimitri Johnson and cornerback Solento Smith who are looking to make 2022 their breakout season. With Smith, the cornerback position is one of the deepest and most talented groups on the team, "We have three corners that returned and they are all really good," Wagner said. "Gyasi Mattison, Solento Smith and Yonaton Isack, those guys have really shined in the offseason." The defensive line is ready to anchor the front seven and continue their dominant play from last year.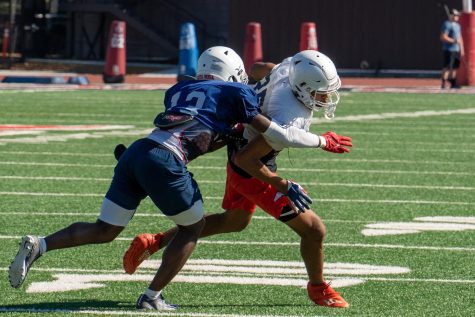 "There is a quarterback competition every single day, and it is between 12 [Santino Chavez] and 18 [Carson Budke]," Wagner said. "If we had to start a game right now, he [Budke] is our starter, but there still is a battle going. Santino is really good." Budke has the upperhand heading into his sophomore season with a year of familiarity in the offense and experience in live game reps, while Chavez is a freshman who is learning the offense for the first time. "They do things differently and are different types of players," Wagner said.
The offensive skill positions are looking to improve on the team's mere 15 points per game last season. Both starting running backs, Adrian Torres and Rasheed Rankin, are back and ready to feast on the ground while wide receiver Cody Davidson is ready to make a huge mark in his freshman year. 
Wagner raved about how after four years of construction, all the coaching offices and player locker rooms are finally finished. "We haven't had locker rooms, and to have all of this stuff here has just been awesome," Wagner said. Not all construction is complete as a new scoreboard will be installed before the first home game and a giant bear statue will be set right in front of the locker rooms.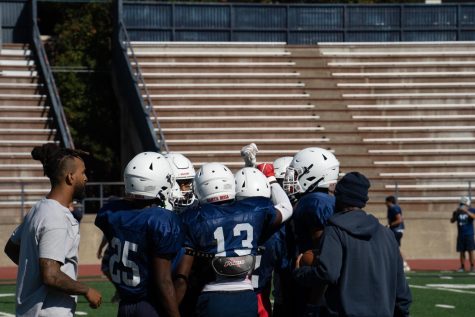 The Bear Cubs play the defending California Community College Athletic Association champions City College of San Francisco Rams for their first game at 1 p.m. on Sept. 3 at George M. Rush Football Stadium in San Francisco. The home opener will be at 5 p.m. on Sept. 10 at Bailey Field against Modesto Junior College.