Moeckel's Mock Draft: Who hits the jackpot in Vegas?
The NFL Draft is a multi-day event during which franchises improve their rosters and find the game's next superstars — or become notorious for selecting a draft-day bust.
This year the draft will take place from April 28-30 in Las Vegas, Nevada, where franchises will pick from the best college players in the nation. Sin City was originally set to host the draft in 2020, but plans changed as the world went into a global pandemic. This year Vegas — and the rest of us — finally gets the draft it was promised two years ago. 
In this mock draft I predict who each team will select and why that player makes the most sense for that specific organization. Projecting trades is almost impossible, so I didn't venture any guesses — or place any bets — there. 
First Pick, Jacksonville Jaguars: Aidan Hutchinson, DE, Michigan
Hutchinson is the best prospect in this year's draft due to his combination of freak athleticism and strength. It only makes sense he goes No. 1 overall. Every team needs a player to get to the quarterback and the Jaguars get theirs in Hutchinson. 
Second Pick, Detroit Lions: Kayvon Thibodeaux, DE, Oregon
The Lions add a player that fits a gritty, tough locker room Coach Dan Campbell is trying to build. Thibodeaux produces on the field and possesses a great work ethic off it. The Lions addressed the offensive line last draft; now it's the defensive line's turn.
Third Pick, Houston Texans: Evan Neal, OT, Alabama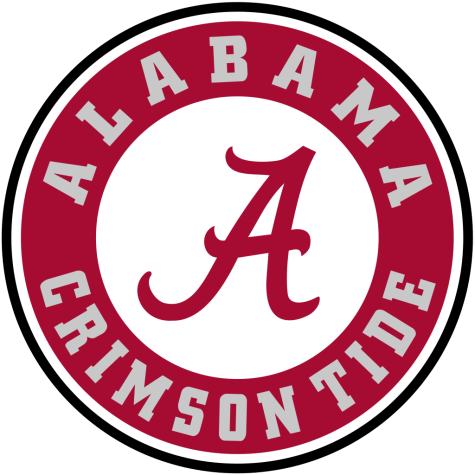 The Texans take the more polished offensive tackle prospect in the draft to keep second-year quarterback Davis Mills protected. I wouldn't be surprised if the Texans try to move back and acquire more picks because of their needs at defensive back, defensive line and wide receiver, but picking the most pro-ready tackle is a great start in a draft the Texans need to succeed at after trading away former franchise quarterback Deshaun Watson.
Fourth Pick, New York Jets: Ahmad Gardner, CB, Cincinnati
Gardner is a future franchise cornerback. He is a tall corner at 6 feet 3 inches tall, but can still keep up with speedy receivers. The Jets need to improve their secondary after letting go of safety Marcus Maye; adding the best defensive back in the draft helps.
Fifth Pick, New York Giants: Ikem Ekwonwu, OT, North Carolina State
The Giants will stick with former first-round pick Daniel Jones at quarterback so adding an offensive lineman can help out Jones' development by giving him more time to read the rest of the NFC East's fast-moving defenses like the Eagles, Cowboys and Commanders.
Sixth Pick, Carolina Panthers: Travon Walker, DE, Georgia
In the first round of seven of the last ten drafts the Panthers selected a defensive player, and they'll continue that trend this year. Walker's stock is on the rise after he exceeded expectations at the combine both on the field in the 40 yard dash and vertical jump and in team meetings with his knowledge of the game. The Panthers could go offense with this pick, but their philosophy of picking the best player available will lead them to Walker.
Seventh Pick, New York Giants: Kyle Hamilton, S, Notre Dame
Hamilton should have been a top five prospect this year, but a slow 40-yard dash in the combine is the reason for his fall. The Giants are in a premium position with two first-round picks inside the top ten after trading back in last year's draft and acquiring Chicago's first rounder. Hamilton is a player capable of leading the defense right away.
Eighth Pick, Atlanta Falcons: Drake London, WR, USC
The Falcons need a weapon for their new starting quarterback, Marcus Mariota. All three of their starting receivers are 6-foot-2 or shorter, so adding London's 6-foot-4 frame adds a legitimate big play weapon to pair with Kyle Pitts.
Ninth Pick, Seattle Seahawks: Devin Lloyd, LB, Utah
The Seahawks elect to replace Bobby Wagner, the all-pro linebacker they released in free agency, with a new linebacker they can pair with 2020 first round pick Jordyn Brooks.
Tenth Pick, New York Jets: Garrett Wilson, WR, Ohio State
Quarterback Zach Wilson needs playmakers with him on the field in order to succeed as a second-year starter. Drafting Garrett Wilson brings a sudden burst, Jets fans will be excited about.
Eleventh Pick, Washington Commanders: Charles Cross, OT, Mississippi State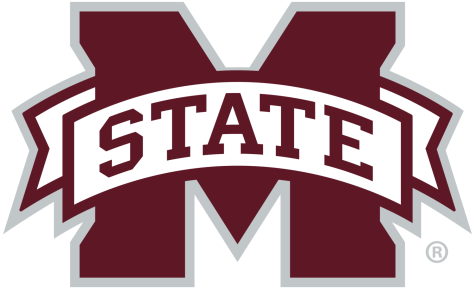 Washington makes its first draft pick under the Commander name, and it's a pick new starting quarterback, Carson Wentz, will like because of Cross' abilities as a reliable pass protector. Wentz struggled to stay healthy in the past years and adding a tackle to protect him is the wise choice. 
Twelfth Pick, Minnesota Vikings: Derek Stingley Jr., CB, LSU
The Vikings don't have any depth at cornerback. During the 2019-2020 season, Stingley led the LSU defense to a national championship and was considered a top prospect. However, Stingley hasn't been the same player in the two years since. He intercepted six passes in 2019 and had no interceptions in his last two seasons. If he starts to play like he did in 2019, the Vikings will get the steal of the draft.
Thirteenth Pick, Houston Texans: Chris Olave, WR, Ohio State
The Texans continue to help out their quarterback Davis Mills as they learn from past mistakes not providing pieces for Deshaun Watson. The first two picks for the Texans are players that possess tremendous upside.
Fourteenth Pick, Baltimore Ravens: Trent McDuffie, CB, Washington
McDuffie is an all-around prospect that can make plays in both the pass and run game. The Ravens love corners who are physical, and McDuffie is just that. Ravens' starting cornerbacks Marlon Humphrey and Marcus Peters are coming off season ending injuries —  Humphrey a torn pectoral and Peters a torn ACL — so who knows how they will play next season.
Fifteenth Pick, Philadelphia Eagles: Nakobe Dean, LB, Georgia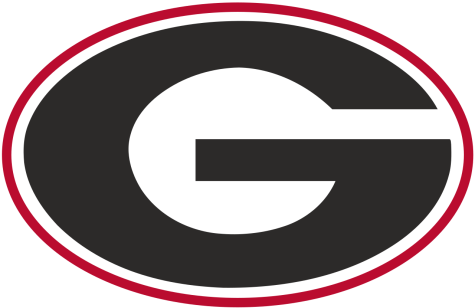 Dean's speed is something the Eagles defense lacked in past years and his leadership will also fill a gap. Dean led a Georgia Bulldog defense to a National Championship in 2021 and his presence should resonate in the locker room.
Sixteenth Pick, New Orleans Saints: Jameson Williams, WR, Alabama
Williams is what the Saints are missing on their offense. He is a big-play-waiting-to-happen and can take the top off the defense with his elite speed. Williams wasn't able to participate in the combine after he suffered a torn ACL in the 2021 national championship game, but his film shows how fast Williams can play. Williams will pair well with Michael Thomas because his speed can act as a decoy to free-up Thomas in underneath routes.
Seventeenth Pick, Los Angeles Chargers: Trevor Penning, OT, Northern Iowa
After two key defensive acquisitions made this offseason, the Chargers are a top contender in the AFC. Penning will fit a need the Chargers have at the right tackle position and be another protector for Quarterback Justin Herbert.
Eighteenth Pick, Philadelphia Eagles: Treylon Burks, WR, Arkansas 
With the second of their two first-round picks, the Eagles choose a dynamic receiver for third-year quarterback Jalen Hurts. Burks adds so much to an offense because of his flexibility to play at a variety of different positions including slot receiver, running back and outside receiver.
Nineteenth Pick, New Orleans Saints: Bernhard Raiman, OT, Central Michigan 
Fans believe the Saints traded up for a second first-round pick in an attempt to grab a quarterback, but I think they are wrong. The Saints beat the former Super Bowl Champion Buccaneers four times in the past two years and are close to becoming the top team in the NFC South. Raiman's experience at left tackle at Central Michigan fills a gap the Saints desperately need to take care of after letting go of former left tackle Terron Armstead in free agency.
Twentieth Pick, Pittsburgh Steelers: Malik Willis, QB, Liberty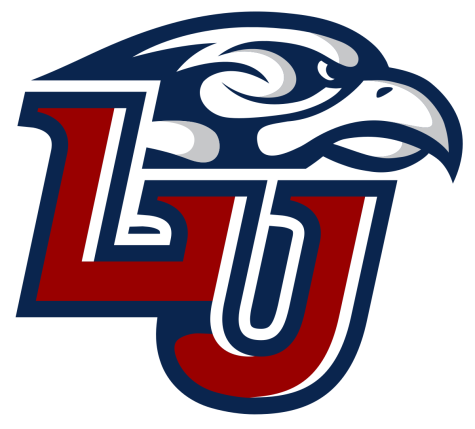 Finally a quarterback goes off the board. If everything goes their way and Willis falls to the 20th pick, the Steelers – and everyone else – will be shocked. The AFC North is stacked at the quarterback position with Deshaun Watson, Lamar Jackson and Joe Burrow, so the Steelers need to find their guy. Willis showed flashes of stardom at Liberty, but needs development in order to become the franchise quarterback the Steelers want him to be. 
Twenty-first pick, New England Patriots: Jordan Davis, DT, Georgia 
The twenty-first pick is where the rest of the league will kick itself for letting Davis fall to Bill Belichick. Davis is a freak athlete; he ran a 4.78 40-yard dash at 6 feet, 6 inches tall and 341 pounds. Davis can be a game-wrecker for opponents with his combination of speed and power. Davis and Belichick can be a scary pair for future opponents.
Twenty-second pick, Green Bay Packers: Tyler Linderbaum, C, Iowa 
As a Packers fan, I would love for them to trade up and select a receiver after they traded away Davante Adams, but I know that probably won't happen. Instead, the Packers should increase the depth on the interior offensive line, and draft Tyler Linderbaum out of Iowa. Linderbaum is a typical Packers draft pick because they don't take risks in the draft and Linderbaum is a polished lineman who will produce at the pro-level thanks to his elite technique and speed. Linderbaum also brings flexibility to the offensive line with his ability to play either center or guard, and the Packers are known for switching around their offensive line to better help Aaron Rodgers.
Twenty-third pick, Arizona Cardinals: Jermaine Johnson, DE, Florida State 
Johnson is a physically strong player who dominates offensive linemen, but he's a bit of a question mark because of his lack of tape after starting for  only one year. Johnson played for the Georgia Bulldogs in 2020 but didn't have a huge impact, so he transferred to Florida State where he had his only starting season. This pick could bode well for the Cardinals because Johnson can learn from future hall of famer J.J. Watt.
Twenty-fourth pick, Dallas Cowboys: Daxton Hill, S, Michigan 
The Cowboys carry a roster loaded with superstars, but the one area they struggled the most in 2021 was defending the deep ball. Hill can be the free-ranging safety who will fill that hole for next season. Hill will pair up with superstar cornerback Trevon Diggs to create a force in the Dallas secondary.
Twenty-fifth pick, Buffalo Bills: Andrew Booth, CB, Clemson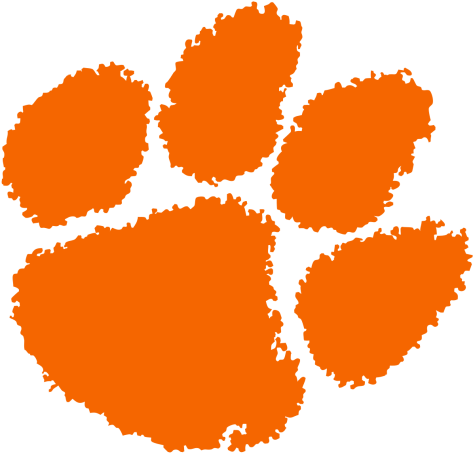 The Bills have one of the best rosters in the league, but lack depth at cornerback. Booth can play nickel corner and learn from some of the best veteran defensive backs in the league in Tre'davious White, Jordan Poyer and Micah Hyde.
Twenty-sixth pick, Tennessee Titans: Kenyon Green, G, Texas A&M
Green is a great fit for the Titans power running scheme with all-pro running back Derrick Henry because he is a great run blocker and has huge power to move defenders around in the run game. The Titans lack offensive line depth, and they get the best pure guard in the draft in Green to fix up their line.
Twenty-seventh pick, Tampa Bay Buccaneers: Breece Hall, RB, Iowa State
Why not give Tom Brady another weapon to work with on offense? Now, this pick would've looked totally different if Brady decided to stay retired, but with his return, the Buccaneers will try to win another Super Bowl. The Buccaneers let go of former running back Ronald Jones in free agency and will replace him with the best running back in the draft.
Twenty-eighth pick, Green Bay Packers: George Karlaftis, DE, Purdue 
Karlaftis will fit perfectly into the Packers defensive line rotation. He is a powerful pass rusher who can produce from the very beginning of the season and fits a team need after the Packers let go of Za'darius Smith. The Packers typically pick defensive lineman in the first round including Datone Jones, Nick Perry, Kenny Clark and Rashan Gary in years past and the trend continues here.
Twenty-ninth pick, Kansas City Chiefs: Kaiir Elam, CB, Florida 
The Chiefs need some help in their secondary after losing two of their best defensive backs in free agency. Elam will fit in as Kansas City's third cornerback on the depth chart and they can start rebuilding their secondary.
Thirtieth pick, Kansas City Chiefs: Christian Watson, WR, North Dakota State
The Chiefs pick back-to-back this year, and draft their replacement for Tyreek Hill. Hill's speed will be hard to replace, but Watson sprinted an elite 4.36 and stands at 6 feet, 4 inches tall. He is a dangerous weapon that fits Andy Reid's deep passing system and will also help as a returner on special teams, replacing Hill there as well.
Thirty-first pick, Cincinnati Bengals: Zion Johnson, G, Boston College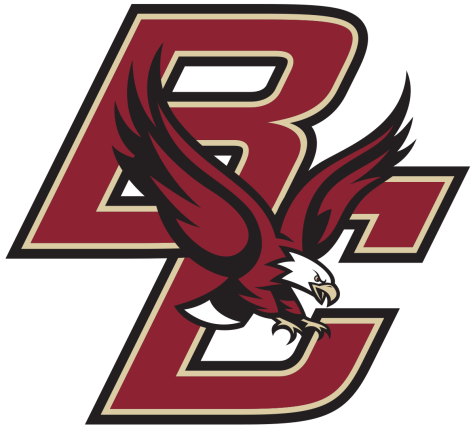 The number one priority for the Bengals is to protect QB Joe Burrow. The Bengals succeed in free agency by signing Alex Cappa and La'el Collins to protect their franchise quarterback and the front office will continue to protect him by going with Johnson. Johnson is a huge guard who has elite power and should be a force in the running game.
Thirty-second pick, Detroit Lions: Kenny Pickett, QB, Pittsburgh 
The Lions finally have a young quarterback for the future. Pickett has plenty of college experience after starting four years at Pittsburgh and can beat out Jared Goff for the starting spot. The Lions need to build around Pickett and protect him if they want him to be successful — or he could turn into another bust for the Lions, this one of their own making.