2018 NFL Trade Deadline: Winners and Losers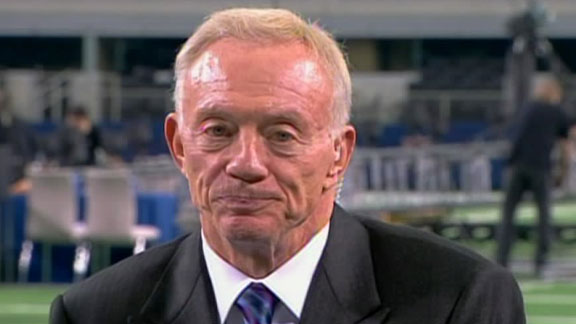 With the NFL trade deadline in the recent past, it is now time to break down some big winners and losers of the deadline.
Winners
Everyone involved in the Demaryius Thomas Trade
The first trade of the day was a big win for the Houston Texans. They dealt a fourth-round pick to the Denver Broncos for struggling wideout Demaryius Thomas. The teams will also swap seventh-round picks. In Thomas, Houston nabbed a once-dominant possession receiver that badly needed a scenery change. He will immediately start opposite DeAndre Hopkins given Will Fuller's season ending ACL tear and could emerge as a lethal target for Deshaun Watson. This trade is a rare win for both teams. Denver unloaded Thomas' $14 million yearly salary, and freed up room for second-round rookie wideout Courtland Sutton to improve with a bigger role on offense.
Philadelphia Eagles
The Eagles added to a shallow receiving corps by trading for Golden Tate from the Detroit Lions. They gave up a third-round pick for the shifty slot receiver, and he should step in and contribute as soon as week 10 (the Eagles are on bye in week 9). Tate gives Carson Wentz another target alongside Alshon Jeffery and Zach Ertz. Fellow slot receiver Nelson Agholor has struggled in 2018, but could benefit from having another talented wideout for defenses to pay attention to. There are plenty of targets to go around in Philly's pass-happy offense, and Tate could push them to the level they operated at in 2017, when they won the Super Bowl.
Los Angeles Rams
The Rams have become the Golden State Warriors. They traded a third and fifth rounder to the Jacksonville Jaguars for pass-rusher Dante Fowler. Rams defensive coordinator Wade Phillips employs a system that relies heavily on edge rushing. Their interior is already dominant with Aaron Donald and Ndamukong Suh holding it down, and now they have added the one dimension that was missing. This move makes the already dominant Rams run away Super Bowl favorites.
Washington/HaHa Clinton-Dix
Washington already boasts an impressive defense, and this move cements it. For a fourth-round pick, they acquired safety HaHa Clinton-Dix from the Green Bay Packers. Clinton-Dix bolsters a secondary led by superstar cornerback Josh Norman and underrated power hitter D.J. Swearinger. This should continue to allow Washington to win games with subpar offensive play.
Losers
Cleveland Browns
Though this year was a massive leap from last year's near A.J. McCarron fiasco, the Browns may have lost by staying put. They had a golden opportunity to gain at the least a late-round pick for quarterback Tyrod Taylor, but instead chose to lay dormant. Perhaps the phone lines were dry, but it seems as though they made little to no effort to deal the back-up QB.
Jerry Jones and the Dallas Cowboys
Dallas Cowboys owner/president/saboteur Jerry Jones continues to raise eyebrows. He made a huge move last week to trade a first-round pick for the Oakland Raiders' Amari Cooper. The 24-year-old wide receiver has struggled with inconsistency and drops throughout his career. Though the potential is there for Cooper, he's assuredly a risk. The move looks even worse after today's deadline, in which two receivers better than Cooper were traded for picks, none higher than a third-rounder. Cooper may find his form in Dallas, but it's unlikely he's ever worth a top 20 pick.