Sailing the Fantasy: Bench Stashes and League Winners
Top Bench Stashes:
James Conner: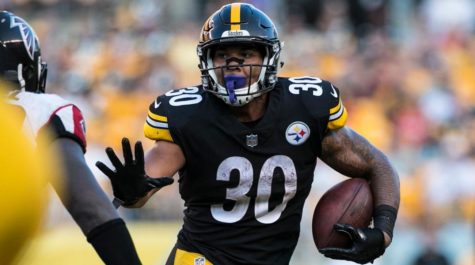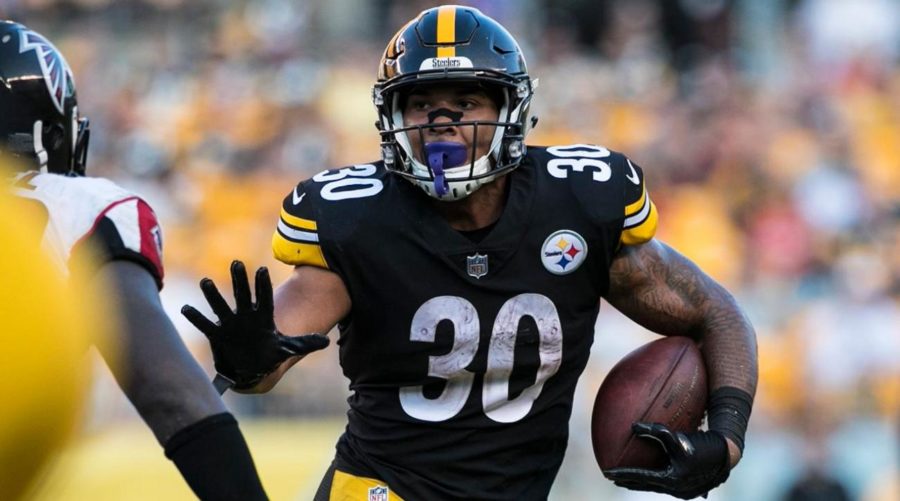 Stop reading this article and pick up James Conner in your league. Got him? Good. The ongoing contract dispute between Steelers brass and Le'veon Bell has spilled over into the regular season. Bell is sitting out week 1 against the Browns, and there is no light at the end of the tunnel to how many games he could possibly miss. Enter: Cancer survivor and east Pennsylvania native James Conner. He is going to take over the starting duties indefinitely and will see full Bell's full workload in his absence.  As the starter in preseason, he averaged 5.3 yards per carry and put up a Bell-esque statline of 6 receptions with 52 yards in the third preseason game. Conner's ADP (average draft pick) is rising steadily, and he's become the top added player across all fantasy formats. Conner is expected to see 20 touches per game in a friendly offense and could be this years Alvin Kamara.
Owned in 81% of ESPN leagues, 80% of Yahoo Leagues, ADP: 160th overall
Chris Godwin: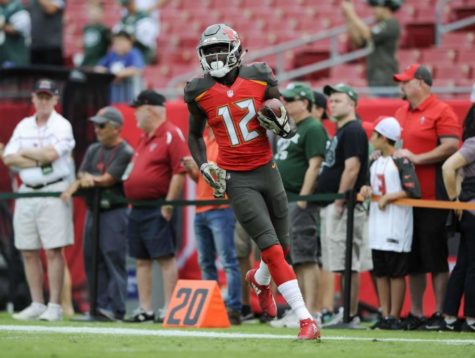 There are a few factors that point to a breakout season for this second-year Buccaneer. Godwin received rave reviews in the summer as the most impressive player throughout camp from not only coaches but also beat writers. He finished the season on a high note, posting double-digit fantasy points in three of the final four games. Godwin's excellent play earned him WR2 on the depth chart and pushed Desean Jackson into the slot. Attention from the defense will be diverted towards Jackson and WR1 Mike Evans, giving the unproven commodity Godwin a healthy target share. Godwin is one of the best-kept secrets this year in fantasy football, definitely consider adding him after round ten, or off of waivers if hes available in your league.
Owned in 34% of ESPN Leagues and 30% of Yahoo leagues, ADP: 126th overall
Mike Williams: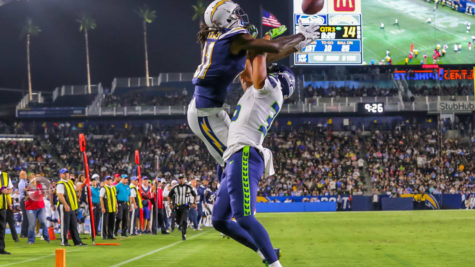 Mike Williams became Philip Rivers No. 1 red zone target after the Chargers lost their starting tight end Hunter Henry for the season due to an ACL tear. The late addition of ancient Antonio Gates may limit his ceiling on red zone targets, but it could also put Williams in favorable 1-on-1 situations. The former 7th overall draft selection is coming off a back injury which limited him to just five games in his rookie year. An optimistic outlook on William's injury is it did not require any surgery or extensive rehab, he is the healthiest he has been in his NFL career. Keenan Allen is a very talented wide receiver, but he is not an alpha like Williams. If Allen's style is finesse, Williams' style is power.
Owned in 35% of ESPN leagues, 61% of Yahoo Leagues, ADP: 166th overall
Geronimo Allison: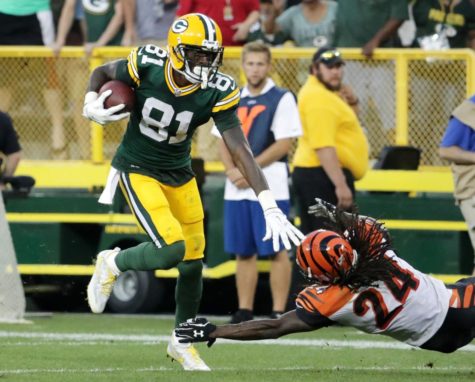 Allison has the highest upside you will find in a wide receiver owned in less than ten percent of ESPN leagues. James Jones scored 14 touchdowns in 2012 as a No. 2 receiver in an Aaron Rodgers led offense. I don't see why history cant repeat itself. Projected second string Randall Cobb is often utilized more efficiently in the slot leaving "G-Mo" with more targets on the outside. Cobb's future with the Packers became murky when trade rumors emerged in August. He is also dealing with a foot injury and may not be 100% all season. Allison is firmly entrenched as a solid contributor in the passing game. It's not often you can grab a cheap player in a successful offense with a fantastic quarterback.
Owned in 9% of ESPN leagues, 11% of Yahoo Leagues, ADP: 187th overall
Jordan Wilkins: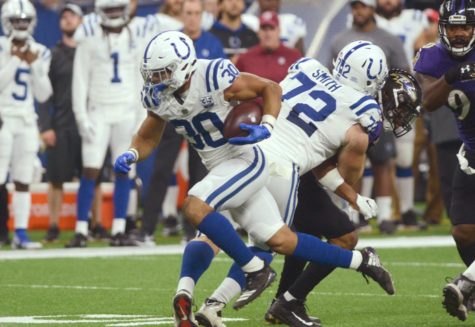 The starting running back job may have just fallen into this fifth-round rookie's lap. Starter Marlon Mack went down with a hamstring injury in the middle of training camp, creating an opportunity for Wilkins to steal the spotlight. His competition for touches outside of Mack should make fantasy owners feel even more comfortable about rostering him. Fellow rookie Nyheim Hines has fumbled his way into the fourth string spot, and the combination of Robert Turbin/Christine Michael does not strike fear into any defense on game days. Regardless if Mack comes back from injury, Wilkins is better suited for early-down work and should see the majority of goal-line handoffs.
Owned in 37% of ESPN leagues, 34% of Yahoo Leagues, ADP: 156th overall
Honorable Mentions: Ryan Grant, Courtland Sutton, Anthony Miller, Jeremy Hill, John Brown, Ricky Seals-Jones
Deep Dive: TJ Yeldon, John Kelly, Cordarrelle Patterson, Chase Edmonds
Potential League Winners:
Josh Gordon: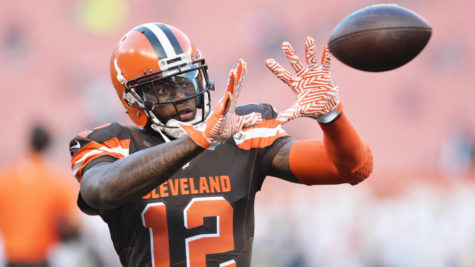 Big plays win games, and big games from players win leagues. Josh Gordon might have the highest fantasy ceiling of wide receivers due to his big play potential. Tyrod Taylor likes to toss the deep ball, especially after play action. In Todd Haley's scheme Gordon should see a lot of deep field targets reminiscent of Mike Wallace and Martavis Bryant. Players like Jarvis Landry, David Njoku and Duke Johnson command a lot of targets as well, but they specialize in the short to middle range of the field. Gordon is the healthiest both physically and mentally he's been his whole career and could be primed to repeat his legendary 2013 season.
Ranked: WR25 ADP: 50th overall
Amari Cooper: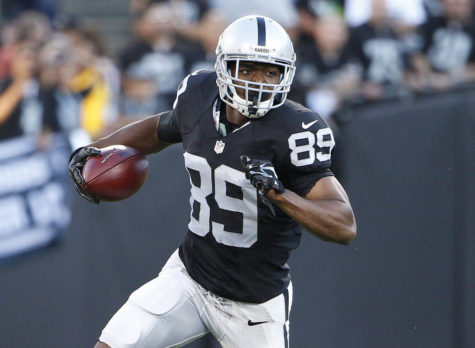 Anybody who drafted Amari Cooper last year is rolling their eyes right now. Deservedly so but, he has a tremendous opportunity this season to go from fantasy bust to fantasy savior. Cooper is still a very talented player, and Jon Gruden has recognized that. He expected to play at every wide receiver at every position of Oakland this season. Gruden has him moving all around the formation including a ton of plays from the slot. Coupled that with the fact the Raiders are severely lacking the defensive side, Cooper could be looking at a top-five finish.
Ranked WR15 ADP 34th overall
Joe Mixon: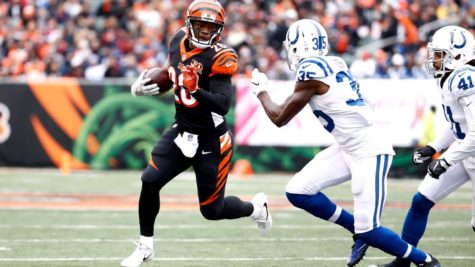 Joe Mixon would be ranked in the top percentile of the NFL based off of sheer talent and pure ability. The sky's the limit for what he can produce statistically. Mixon's running style reminds you of Le'Veon Bell, where he can decelerate and accelerate on different legs. He also possesses pass-catching skills making him a three-down threat. Mixon did not do much after taking over as a starter in 2017, but most of the Bengals offense did not do much. To improve offensive production, Cincinnati retooled their offensive line with left tackle Cordy Glenn and first-round pick Billy Price. Bill Lazor will take over in his first full-time role as the Bengal offensive coordinator this season and expectations are high on his talent. Mixon is being pegged by many fantasy experts to have a breakout season.
Ranked RB13 ADP: 23rd overall
Jimmy Garoppolo: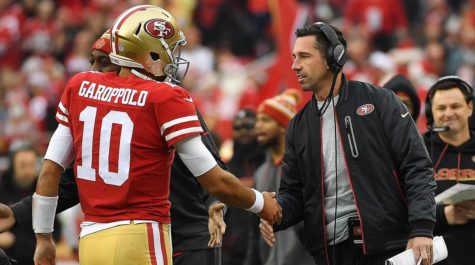 Jimmy G fits in Kyle Shanahan's offenses like a perfect jigsaw puzzle piece. Shanahan has a history of elevating the quarterbacks hes coached. Three players have finished as top-five fantasy quarterbacks under Shanahan. Matt Ryan finished as QB2 in 2016, Matt Shaub finished as QB4 in 2009 and Robert Griffin finished as QB5 in 2012. None of those players fit in Shanahan's quick-timing west coast offense like Garroppollo. San Fransisco should have a higher allotment of pass-heavy game plans due to losing their starting running back in preseason and not having a strong defense. Pick your starting running backs and receivers early, sit back and wait for Jimmy G to come to you.
Ranked QB12 ADP 94th overall
Trey Burton: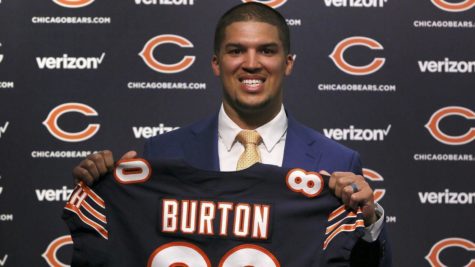 Trey Burton was the first free agent to find a new home once the 2018 free agency signing period opened up. It's a positive sign for his usage that head coach Matt Nagy prioritized his signing. Travis Kelce shined under the former Kansas City offensive coordinator, finishing as TE1 in 2016 and TE2 in 2017 (just short by eight points which a ten yard touchdown would have fixed). Alone on the depth chart as the clear-cut receiving tight end, Burton is assured to see a high volume of targets all over the field. His draft range and guarantee of being a TE1 makes him a total steal.
Ranked: TE9 ADP 81st overall
Honorable Mentions: Rex Burkhead, Christian McCaffery, Chris Hogan, Drew Brees, Royce Freeman