Top five draft prospects Raiders should target in first round
The Oakland Raiders were a surprise playoff team in 2016, when they went 12-4. Their offense took a tremendous leap forward with second year quarterback Derek Carr and wide receiver Amari Cooper both playing at high levels.
The team unfortunately regressed in 2017, losing 10 of their games and firing head coach Jack Del Rio at the end of the season. Their defense was historically bad in 2017. Setting an NFL record for failing to record an interception for the first 10 games of the season.
New head coach Jon Gruden will bring a lot of excitement and energy to a team once picked as a superbowl darkhorse  for 2017. Many of Oakland's starters are aging into their 30s, which will allow the young rookies to develop behind them on the depth chart and play when they're ready.
Here are five players team should target with their first round pick, number 10 overall, to fill those needs.
1. Joshua Jackson, CB, University of Iowa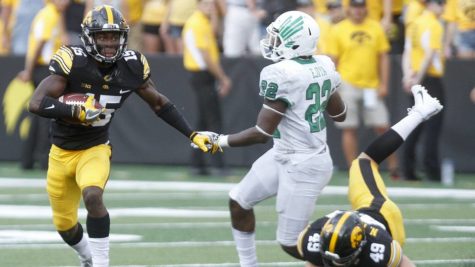 The Oakland Raiders were dead last in the NFL last year with only five interceptions on the season. The Raiders went cornerback in last year's first round and should repeat that in this year's draft.  Jackson led the NCAA with 8 interceptions on the season, including an impressive 3 interception performance against Ohio State. Jackson has the long prototypical frame, six foot two and 190 pounds, defensive coaches covet. Jackson might have the most natural instincts when playing the ball in the air in this defensive back class. He could be a day-one contributor for the Raiders starting opposite side of last years first rounder Gareon Conley. Jackson was not a full time starter until his senior year in college however, which leads scout to question whether or not he is a one year wonder.
2. Vita Vea, NT, University of Washington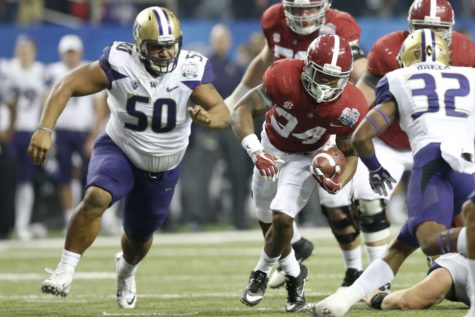 Oakland's defensive line was average at best last year. They ranked 12th in rush defense and had only 31 sacks on the season. Enter Vita Vea. Vea has all the tools to be a three down defender. His immense power was on display every Saturday as he constantly thrashed offensive lineman in the run game. Vea also requires a lot of attention from the offensive line on passing downs. Although he may never be a double-digit sack artist, he is constantly pushing the pocket right up the middle which allows his teammates on the edge to be able to close in and sack the quarterback. Vea grew up close to Oakland in San Jose and would probably love the opportunity to play for his hometown. Vita Vea and Eddie Vanderdoes could develop together to become the best young defensive tackle tandem in the NFL. The biggest concern about Vea is he doesn't always play consistently at the elite level he shows he can.
3. Tremaine Edmunds, LB, Virginia Tech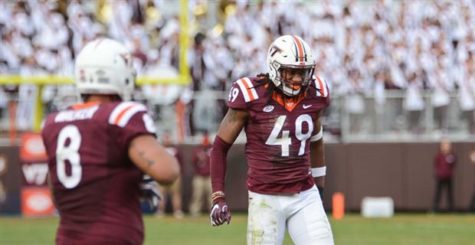 Tremaine Edmunds has the most potential out of any player in this NFL draft class. Edmunds was a surprise early entrant into the 2018 draft as he was a full- time starter for only two seasons. He is a playmaker with elite speed and athleticism for his size. Edmunds is six foot five and 240 pounds, with unusually long arms. A quote from NFL.com sums up his frame perfectly, "Good luck with your player comparison on this one. They don't come like him. I don't think there has ever been a linebacker that has had his size and speed. You're better off comping him with a basketball player." At age 19, Edmunds is a ball of clay for defensive coordinator Paul Guenther to mold into the perennial All-Pro he can become. His age and overall rawness as a player is a strength and a weakness for him. Although he possesses such elite traits, he is young and doesn't have as much production on the collegiate level you would like from a top ten draft pick.
4. Orlando Brown, OT, Oklahoma University
Orlando Brown will be drafted in the first round because he is a humongous person. Towering at six foot eight, 345 pounds with an 85 inch wingspan, he is by far one of the biggest offensive tackles in this draft class. The Raiders offensive line could stand to get cheaper and younger. Currently their left tackle Donald Penn will turn 35 on day two of the draft (happy birthday Donald, here's your replacement!). The Raiders also have the third most money invested into their offensive line in the NFL. Brown has rare size and length for a tackle position. He has the resume at left tackle teams look for as he protected Oklahoma quarterback Baker Mayfield's blind side during the season he threw for 4,600 yards and 43 touchdowns. The biggest knock on Brown's game is he lacks athleticism. His combine performance was easily one of the worst ever for any player. Despite his below average athleticism, his size and length will help him recover if he gets beat off the line.
5. Derrius Guice, RB, LSU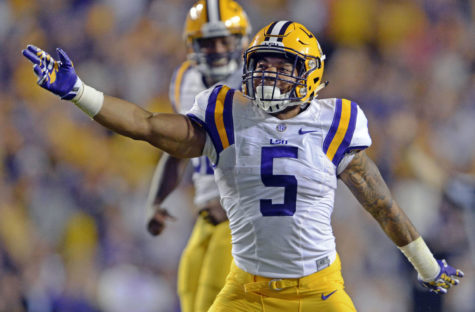 A running back in the top ten? Not a smart pick, but a fun one. Derrius Guice would be a luxury pick for the Oakland Raiders at 10. Marshawn Lynch came out of retirement at age 30 to play for his hometown team. Running backs in their 30's might as well be in their 60's when it comes to the NFL. Drafting a young running back this year is something the Raiders will have to do anyways, but taking one with their first pick could land them a special one. Guice runs downhill with violence much like Lynch does. At the 2018 NFL combine Guice clocked a 4.49 40-yard dash which was only.03 seconds slower than Lynch's 4.46 dash. His exceptional balance allows him to run through contact and keep himself upright. Guice also has enough breakaway speed to run away from defenders once he gets to the second level. Lynch would be the perfect film room veteran presence to help Guice develop in his rookie season. In Guice's first year as a starter, the Baton Rouge native did not live up to his preseason hype due to injuries. He was barely on the field all year and when he did play in limited snaps you could tell he was not playing at his healthiest. Concerns of whether or not these injuries will carry over into his NFL career will follow him until he proves they haven't.