Bear Cubs finish season strong in OT thriller
Hang on for a minute...we're trying to find some more stories you might like.
The Bear Cubs football team earned its second win of the year in the final game of the year, 39-32 in overtime against the De Anza College Dons Nov. 11 at Bailey Field, less than a week after a Santa Rosa Junior College coach was arrested for murder.
"I'm very happy with our guys to finish the season with a win," said SRJC head coach Lenny Wagner. "We made some plays at the end of the game. I think [Kaylor] Sullivan played a great game."
A week before the game against De Anza, SRJC defensive line coach Logologoa "Logo" Tevaseu, 35, was arrested for murder following a drunk-driving incident in which he drove head on into Paulette Quiba, a 21-year-old Sonoma State University student near Petaluma.
Despite the tragedy, SRJC maintained focused, sealing its second conference victory of the season.
"We really came together during this game," said sophomore linebacker Majerie Taugavau. "We had to finish as a family. We did it for our big coach Logo."
The Dons came out ready by moving down the field with ease on their first drive, but the Bear Cubs' defense [2-7], [2-2] held them inside the red zone, forcing a field goal.
Five minutes later, freshman quarterback Kaylor Sullivan found sophomore Matt Hyman wide open on a slant route, scoring the game's first touchdown and making it 7-3, Bear Cubs.
De Anza opened up the second quarter with a quick score on a touchdown pass, taking back the lead.
"It was a very frustrating game for me," said SRJC defensive coordinator Dante DePaola. "We hurt ourselves during the entire game and made a lot of mistakes."
The Bear Cubs found the end zone again three minutes later, making the score 13-10.
With eight minutes left in the half, the De Anza defense forced Sullivan out of the pocket, and he threw an interception to a De Anza defensive lineman who nearly returned it for a touchdown. Moments later, the Dons made them pay with an easy touchdown run.
Sullivan struck again with four minutes left in the half, finding another open receiver for a touchdown.
"Kaylor is just a great guy. We always tell him we got him, he got us," said freshman center Tariq Adams.
De Anza was not done, squeaking out another touchdown drive bringing the score to 23-20 at the half.
The Bear Cubs received the second-half kick off, and three minutes in, sophomore running back Willie Lepori scored, giving SRJC the 26-23 lead.
Next possession, De Anza tied the game with a field goal.
With only 19 seconds left in the third quarter, 6-foot, 5-inch freshman wide receiver Seth Vernon used his length to catch a jump ball in the end zone, lifting the score to 32-26, but De Anza answered tying the game 32-32.
After the Bear Cubs defense intercepted a De Anza pass, Sullivan, led the Bear Cubs down near the red zone, but the SRJC sophomore kicker Matt Thompson whiffed as he missed the would-be game-winning field goal.
The game went into overtime tied 32-32. The Bear Cubs got first possession in overtime and scored quickly, making it 39-32.
When it came to fourth down on the ensuing possession, De Anza had one last chance to stay alive, but couldn't find the first down line, sealing a 39-32 overtime victory for the Bear Cubs. This team has had to overcome a lot this season but got to finish on a strong note with its first conference win.
"I don't think it had a big impact on the game," Wagner said. "Especially for the guys that went out and played today." With the high turnover rate, the Bear Cubs look to build on this rough year with the hope that this year's freshman will step up in January, come training camp.

About the Contributors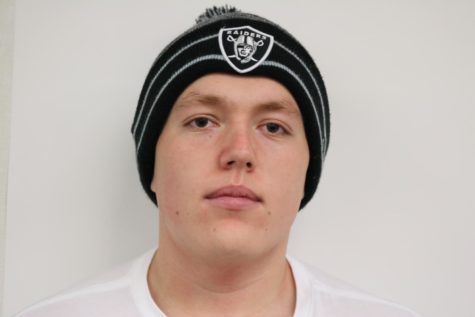 Matthew Wreden, Sports Editor
You can find Matthew glued to his tv, computer or phone editing, watching and betting on sports. Matthew loves all sports and loves to learn more and more...