Santa Rosa forces decisive Game 3 after 8-0 win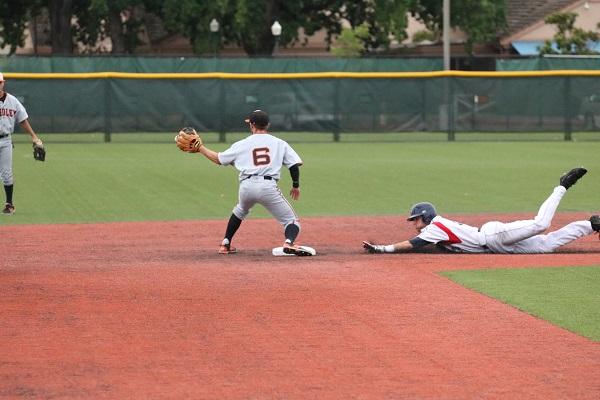 Alec Rennard's 7.2 shutout innings, and Jake Scheiner's first inning two-run home run set the tone in Santa Rosa Junior College's 8-0 win over Reedley College in Game 2 during the first round of the California Community College Athletic Association Baseball Northern Regional Championship May 7 at Cook Sypher Field.
The win prevented SRJC from elimination and forced a Game 3 between the two clubs.
Center fielder Bryce Nagata went 2 for 4 with two RBIs, a stolen base and a walk. He is currently 6 for 9 at the plate this series with three RBIs.
"We're not satisfied at all," Nagata said. "We could go home with this next game, so we have to come out with our A-game."
Rennard allowed seven hits, struck out seven and didn't allow a Reedley runner to reach third base. He retired 15 of the final 19 batters he faced.
Scheiner went 2 for 5 with three RBIs.
Designated hitter Matt Bone went 3 for 4 with a sacrifice fly and two RBIs.
Relief pitcher Jackson Ketron recorded the last four outs for the Bear Cubs.
Game 3 is set at 3:20 p.m. May 7 at Cook Sypher Field. The winner advances to the second round of the CCCAA Baseball Northern Regional Championship.