No. 1 Santa Rosa faces possible elimination after 7-3 defeat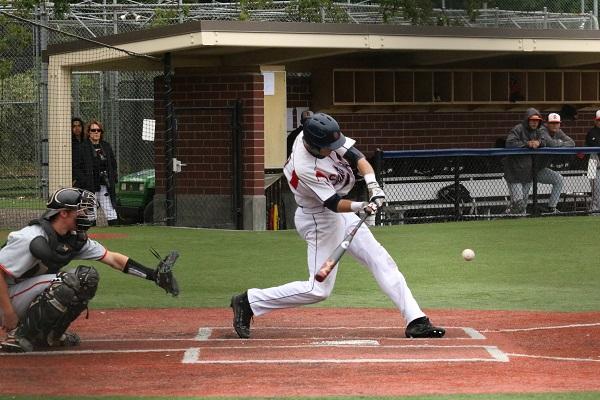 Reedley College scored six runs on only four hits in the first two innings of its 7-3 win over No. 1 Santa Rosa Junior College in Game 1 of the first round of the California Community College Athletic Associations Baseball Northern Regional Championship March 6 at Cook Sypher Field.
Santa Rosa Junior College pitchers Matt Estes and Ladd Ah-Choy combined for five walks and four wild pitches in the first two frames.
"I couldn't get a feel for anything," Estes said.
Down by two runs in the bottom of the first inning, Bear Cubs' left fielder Mitch West led off with a single to center field and scored on an RBI-triple hit by center fielder Bryce Nagata.
"I think we hit pretty good. We had a bunch of hits," Nagata said. "We need to bear down, hit more line drives, hard ground balls. We'll be back tomorrow. This is not us."
Down 7-1 in the bottom of the fifth inning the Bear Cubs loaded the bases with nobody out. First baseman Ryder Kuhns hit into a double play, driving in a run, but killing the rally. Designated hitter Jeff Bart grounded out to third base to end the inning.
"We just didn't come up big," said Bear Cubs shortstop Jake Scheiner. "We had people on base, we didn't drive them in."
The Bear Cubs have to beat Reedley twice tomorrow to move onto the Super Regional Run next weekend.
"We're not afraid [of elimination]," Nagata said. "If we just play our own game we should be fine."
Game 2 of the series is at 11 a.m. March 7 at Cook Sypher Field and Game 3 is scheduled for 3 p.m. if necessary.