Continuing problem in the NFL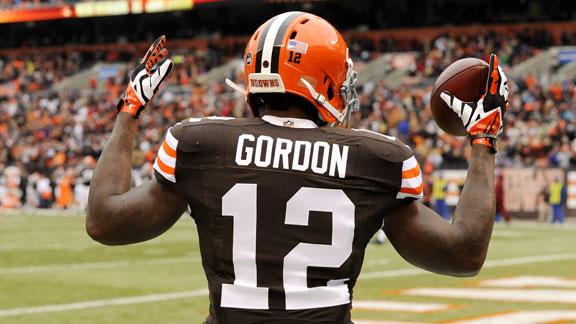 Performance enhancing drugs. Domestic violence. Assault.
Despite never being criminally charged for any of these offenses, All-Pro wide receiver Josh Gordon finds himself on the verge of missing his second-straight season because of continued marijuana use.
Gordon faced suspension in each of his last three seasons due to banned substances and alcohol.
His troubles began in 2013, when the NFL suspended him for two games because of its anti-drug policy. He finished that season leading the league in yards and was later named First-Team All-Pro.
The league's drug policy could cost Gordon his career, and while it remains his fault, NFL officials should open their eyes to the hypocritical suspensions.
The NFL is under heavy scrutiny for its random approach to disciplining players over the last few years.
Ray Rice faced a mild four-game suspension after knocking his fiancée unconscious in an elevator. The league later suspended him for a season after weeks of uproar across the country.
Rice made headlines, but he is just one of many who fell through the cracks.
Personal conduct cases are far from fair, as the league averages a suspension of one to two games for first time offenders and one to four games for repeat offenders. This is far less than the average suspension for drugs, which stands at four games for first time offenders and 16 games for multiple offenders on average.
Repeat offenses for Gordon hurts his case as this could turn into his fourth suspension, but with half of the NFL's teams playing in states where marijuana is legal in some fashion, it seems ridiculous to penalize someone so extremely for marijuana use.
If Gordon remains suspended an additional season, he would miss 45 games in the last four seasons out of the 64 games available.
Harvard psychiatrist Lester Grinspoon remains vocal on the benefits of marijuana for CTE treatment. NFL commissioner Roger Goodell is open to the idea, but remains pessimistic on the results so far. If this hypothesis turns into fact, the league would change its policies in a heartbeat.
It's unfortunate to see such a talented player waste his career by something so easily avoidable; but it's his and the league's decision to crack down on him so hard.