Bear Cubs stay optimistic after tough loss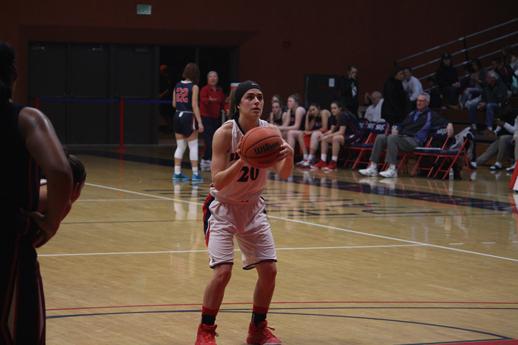 The Santa Rosa Junior College women's basketball team [15-10, 6-4] suffered its first home loss of the season to Diablo Valley College Feb. 5 in blowout fashion with the final score 68-48.
The Bear Cubs started out hot opening up with a 10-2 run. The Vikings fired back with a 16-5 run and ended the first quarter with an 18-15 lead. DVC led for the remainder of the game.
"The way that we were successful early on we thought it was going to continue and it didn't," said head coach Lacey Campbell.
A low-scoring second quarter sent the Vikings to the half with a 30-24 lead. SRJC failed to convert on many shot opportunities in the second half due to the tough interior defense of DVC.
"The bigs on the inside change shots and alter what we do," Campbell said. "They [DVC's bigs] played a big role."
DVC pulled away from the Bear Cubs in the second half and outscored them 38-24.
Bear Cubs guard Jenna Dunbar led the team with 18 points. Brooke Santander and Kerianne Noonan each contributed nine points.
Campbell doesn't believe this loss significantly affects the Bear Cubs' playoff chances.
"We have to make sure we're winning towards the end of it," she said. "It's mainly believing in themselves [the players]. We put them in tough situations. We challenge them a lot. We need to make sure that we're giving them the confidence that they can use."
SRJC takes on winless Modesto Junior College at 7:30 p.m. Feb. 9 in Modesto.