Bear Cubs remain undefeated at home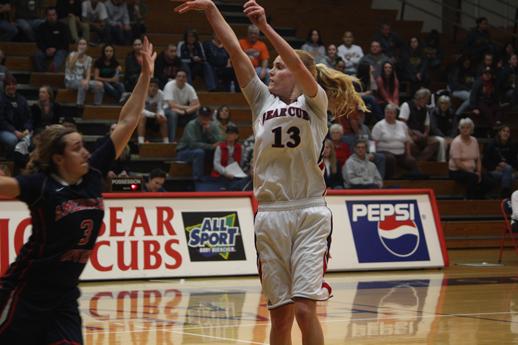 The Santa Rosa Junior College women's basketball team [14-9, 5-3] improved its record to 6-0 at home with a 51-47 victory over American River College Jan. 29 at Walter Haehl Pavilion.
"There is definitely a comfort feeling stepping onto Haehl Pavilion as opposed to rivalry home courts," said Bear Cubs guard Jenna Dunbar. "Knowing that every night we are able to compete in front of former players, parents and supporting friends is a great feeling."
The Bear Cubs jumped out to an early lead and ended the first quarter on top 11-4.
The Beavers outplayed the Bear Cubs in the second quarter and shortened the gap to just three points. Santa Rosa headed into the half with a 25-22 lead.
Dunbar and Kerianne Noonan both stepped up their play in the second half. The Bear Cubs battled tough in the fourth quarter as multiple lead changes occurred.
Noonan nailed clutch free throws with under a minute remaining and sealed the win for Santa Rosa.
Dunbar provided 14 points and led the Bear Cubs in scoring. Brooke Santander contributed off the bench with 10 points, seven rebounds and two assists.
The Bear Cubs previously lost to American River in their first league game of the season Jan. 5. "It shows how much our team has grown since the first league game, and that we are still improving with each game," Dunbar said.
Santa Rosa plays Cosumnes River College at 7:30 p.m. Feb. 2 at Cosumnes River College.