NFL power rankings week seven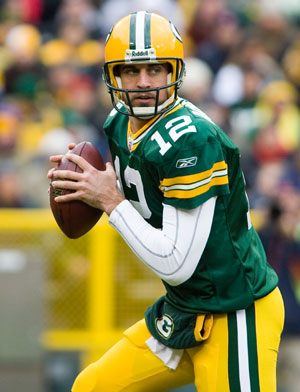 Hang on for a minute...we're trying to find some more stories you might like.
Through week seven, the NFL still has five undefeated teams: New England Patriots, Green Bay Packers, Cincinnati Bengals, Carolina Panthers and Denver Broncos. This is the first time there have been five undefeated teams going into week seven since the 1970 NFL and AFL merger.
All of these teams are in my top-five power rankings except one; the Broncos. I rank Denver sixth in my power rankings due to Peyton Manning's offensive struggle.
If Manning breaks out of his slump, the Broncos and their fourth-ranked defense will be a true threat in the NFL.
Let's start with the defending Super Bowl champions, the Patriots. Its 6-0 record keeps them on track in what some are calling a "revenge season" due to the Deflate-gate scandal last season.
The Patriots are without a doubt the scariest team in the NFL this year. Future Hall of Fame quarterback Tom Brady leads this team, averaging 325 yards per game passing, which is the second highest among NFL quarterbacks.
The Patriots' offense is ranked No.1 in the NFL in points per game, averaging 36.6 but ranked 14th in overall offense.
With an above-average defense ranked No. 9 in the league, the Patriots will need their offense to keep firing on all cylinders to remain undefeated.
Second, right on the heels of the Patriots are the 6-0 Green Bay Packers. Ranked ninth in overall offense, a deadly trio leads the Packers: QB Aaron Rodgers, RB Eddie Lacy and WR Randall Cobb.
With the third-most rushing yards in the NFL this season, they rely on their run game and need to keep it up to stay undefeated, especially with a below-average defense that ranks 19th.
Third are the 6-0 Bengals. This is another team whose success relies solely on offense.
Led by QB Andy Dalton and All-Star WR A.J. Green, the Bengals are no doubt a threat to any team they face. This No. 2 ranked offense has lit up almost every team they have played, averaging 30-plus points per game.
With an inconsistent defense ranked 23rd in the NFL, their powerful offense won't keep them undefeated for long.
For the Bengals to stay a threat, their defense will need to step it up.
Fourth is the 6-0 Panthers who virtually came out of nowhere this season.
Unlike other teams in my power rankings, the Panthers rely on defense to stay undefeated.
With a disappointing offense ranked 30th in the NFL, you cannot give credit to Cam Newton and the Panther offense.
The only positive offensive factor the Panthers have is their run game.
Ranked third in rushing yards per game and fifth-best in defense, no offense in the NFL takes them lightly.
For this team to retain its record, Newton and the offense must start producing or their record will begin to drop.
At No. 5 in the rankings is the only team without a perfect record. The 6-1 Atlanta Falcons, coming off a very disappointing 6-10 season in 2014, quickly redeemed themselves and entered the elite ranks in the NFL.
The Atlanta offense, led by another elite trio of QB Matt Ryan, second-year RB Devonta Freeman and WR Julio Jones, is an offense not to be taken lightly.
Ranked third in total offense and in rushing yards per game, the Falcons are dangerous in the air and on the ground.
With a 22nd ranked defense, this is a team that must stay successful on the offensive side of the ball.