Is NASCAR fading?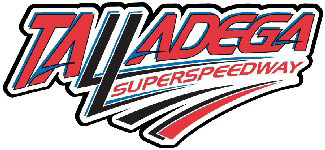 A question has been floating around the auto racing world recently: is NASACR fading?
The answer is yes. Dwindling ratings, boring finishes and the all-too-often "debris cautions" have plagued NASCAR's credibility and the exciting days of the Dale Earnhardt Sr.-Rusty Wallace feud.
The Sprint Cup Talladega race May 3 was non-stop intensity for 168 laps, but then for some reason with 20 laps to go, everybody got in single file. I understand why. The drivers are getting into position for the last 10-lap dash to the checkered. With eight laps to go, they're still single file.
All right, surely someone's going to pull out of line and drop to the bottom to create a second line to challenge leader Dale Earnhardt Jr. It gets to five laps to go and they're still single file. What is going on?
Is someone scared to drop down because they won't get help to be pushed to the front?
With three laps to go, same thing, single file. Two laps, same thing. As a fan of the sport, it's frustrating to see cars running single file with two laps to go at a restrictor plate track. These races are known for their spectacular finishes. It's one of the reasons why NASCAR fans watch restrictor plate races — besides the big wrecks. Even Fox NASCAR commentator/analyst Darrell Waltrip could be heard saying, "Ryan Blaney can't wait to the last lap to make a move. Nobody can."
Then finally on the last lap, drivers could be seen making moves to the bottom, but it was too late because the interest was lost. Dale Jr. got the win because nobody was going to pull to the bottom.
It was a boring finish, which adds another to the recent boring races in NASCAR. This is one of the reasons why NASCAR's ratings have gone down in the past few years. The sport's excitement is fading.
One reason is Johnson's rise of dominance. He's won six championships. He went on a span of four in a row. It shows the lack of competition, and how dominant he is. Fans don't want to see the same guy win­ — unless it's their favorite driver ­— but nonetheless people want to see a race.
NASCAR is losing its credibility. NASCAR throws these "debris cautions" but then the people in race command fail to show where or what the debris is. And it usually happens during long green-flag runs or when the race is about over.
Sunday would be my day to sit down on the couch with the anticipation of the race. Sundays now have me looking forward to work. NASCAR used to be my whole life but now watching a race is not a priority .