An in-depth look at SRJC's concussion process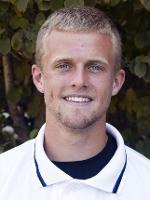 Bear Cubs soccer player Andrew Carlile is going through the recovery process that Santa Rosa Junior College requires of all student-athletes suspected of having a concussion.
Carlile was injured during practice. "I was running too close down the shot and when he shot the ball, it came up and hit me in the head," he said.
Carlile is one of many concussions the athletic training staff has seen throughout the semester. Head Athletic Trainer Monica Ohkubo said, "This year we've had 50 [concussions] so far." However, this number only represents the amount of concussions that have been reported. Many athletes that receive concussions do not report them because they are afraid they will lose playing time.
In the past, there wasn't much research on the harmful effects of concussions. When Ohkubo was a student-athletic trainer at SRJC about 15 years ago, possible concussions were handled differently. The trainer would ask the athlete how many fingers he could see and if he could walk straight. Then he asked the doctor if he could be cleared. The player would most likely be cleared to continue playing.
Over the past decade, concussion treatment and athlete safety has become more important than ever. In 2012 alone, the number of concussions reported reached a high of 3.8 million.
No longer is winning more important than an athlete's safety. No longer can a coach tell you to "suck it up" and get back in the game. There are now many measures to follow when an athlete is suspected of having a concussion. SRJC football head coach Leonard Wagner is familiar with the process student-athletes must go through if suspected of having a concussion, because football is the most common concussion ridden sport nationwide.
"At SRJC, all student-athletes are given a baseline test prior to the start of their season so that we have an established baseline for each. If an athlete appears to have been concussed, they are tested again and then the results are compared to the baseline test to determine if a concussion occurred and to what extent," Wagner said.
This baseline test evaluates memory, balance and concentration. This isn't just how it is done at the SRJC; this is also how it is done in the NFL. The NFL has been role model at reducing concussions and treating them properly. A couple of rule changes that have caused a big drop in head injuries among players in the NFL.
These rules prohibit a defensive player from hitting a defenseless receiver and prohibit a defensive player from hitting a player with their helmet first in the head or neck area. These rules have created a 36 percent drop in concussions over a three-year span.
At SRJC, however, the number of reported concussions has risen almost every year. Not to worry though, this isn't because there are more concussions happening, but because more are now being reported.
"It's not that the concussions weren't happening, it's just the definition has become more broad, and the attention to it is more serious," Ohkubo said.
The amount of trust and faith the SRJC student-athletes and coaches have for the athletic training department is very refreshing. It is always up to the doctors and trainers to decide when an athlete is ready to fully participate in his or her sport.
Ohkubo said coaches have no say when it comes to clearing an athlete with a concussion for play.
"Players are not allowed to continue playing until they have no symptoms left and have been cleared by our doctors. Not my call. Ever," Wagner said.
Andrew Carlile is trying to finish his recovery process so he can be cleared for play once again. "It's a lot of memory and physical tests like balancing, remembering certain words, jogging tests, bike tests, stuff like that," Carlile said.
The trainers want Carlile to be fully healthy before returning to the field.
"I have to do better on my baseline, and I haven't yet, so that's why I haven't been cleared," he said.
Once Carlile is able to match his baseline results, athletic trainers will clear him for play.