SRJC athletes bring their rituals to life
John Henderson likes to get slapped in the face and LeBron James throws a cloud of chalk in the air. Athletes are a different breed and their pre-game rituals are some of the most interesting things about them.
Bear Cub athletes are just as guilty of pre-game rituals and superstitions as the professionals. The age-old tradition includes athletes from every campus, including Santa Rosa Junior College men and women's basketball, softball, baseball and hockey.
For Santa Rosa Junior College men's basketball player Corey Hammell, game day rituals are a must. Like many athletes he listens to music, but also eats a particular food.
"I like to eat pasta," Hammell said. "I listen to certain songs that get me going, 'Till I Collapse' by Eminem or 'Hate Me Now' by Nas."
This season Hammell leads the team averaging 15.1 points with 11 rebounds a game. Averaging a double-double on the season confirms the successful implementation of his pre-game ritual.
From the women's basketball team, Niambi Saint Louis uses a professional football player and team motivator to get herself ready for the game.
"Before I head over to the Haehl Pavilion I absolutely have to listen to some Ray Lewis motivation," Saint Louis said. "It pumps me up and gets me ready every single time."
In particular, Saint Louis listens to Lewis' pre-game speech for the Stanford men's basketball team that he delivered before a March 2012 National Invitation Tournament game.
Niklis Nisja, SRJC Polar Bear defenseman, participates in ritualistic acts when suiting up for a game.
"My biggest pregame ritual is that I always put my left skate on first, and say a prayer before I head out," Nisja said.
Professionals like James with his patented chalk that he throws into the air before a game has become a trademark in Cleveland, so much so that people love seeing the powdery substance fly through the air in the arena. Michael
Jordan wore his lucky shorts under his Chicago Bulls' uniform. Also, professional tennis star Rafeal Nadal has unordinary habits before his matches. He takes a 45-minute cold shower before every match.
Golf star Tiger Woods wears a red polo shirt every Sunday. Something his mother told him to do.
Rituals are prevalent to all athletes one way or another; the order of events, in which a player does something, a particular food they eat and a favorite song or person they hear before a game, are all things players do to prepare themselves.
Some cases border on obsessive-compulsive, acting as a supernatural entity necessary for success in a player's sport. Athletes who participate find these quirks as influential as wearing proper footwear.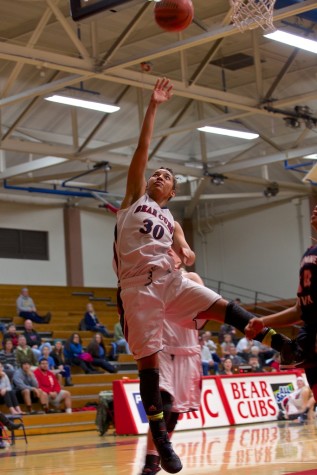 The rituals don't make the player, but if anything can boost their confidence and make them a more effective player, and have become a vital part of the game.