SRJC Bear Cubs volleyball takes tough loss, enjoys exciting win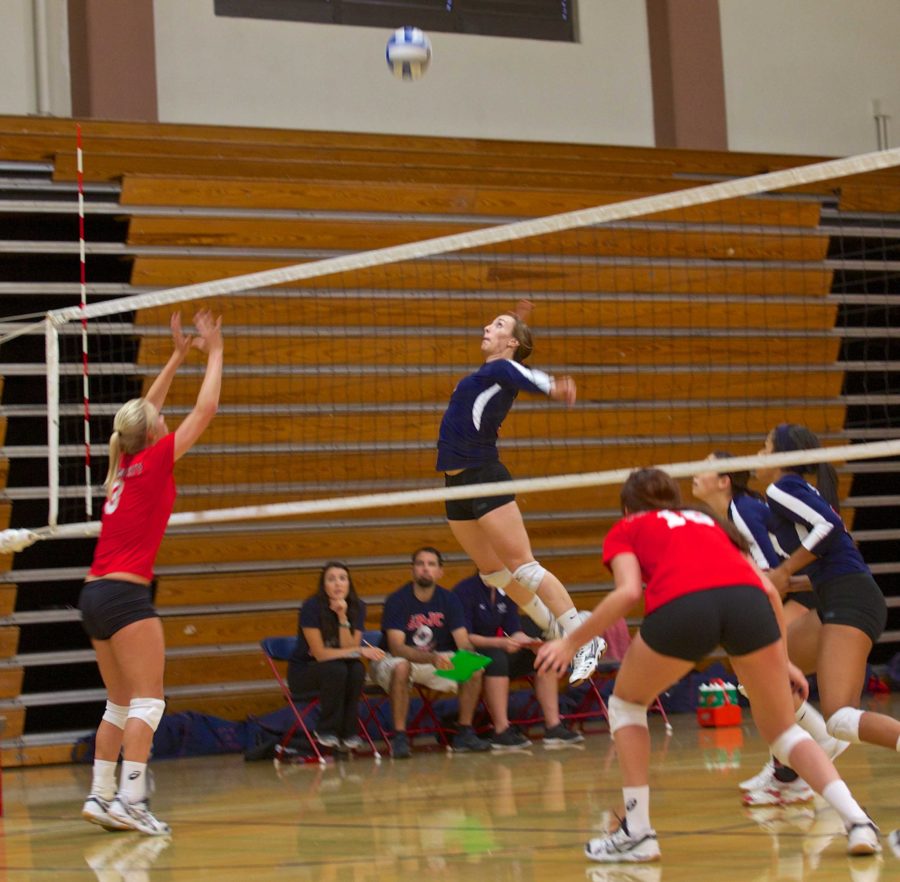 With only a handful of returning players, the young Santa Rosa Junior College Bear Cubs volleyball team displayed signs of brilliance, starting the 2013 season 3-2.
"We are definitely young this year. More of a rebuilding year, getting used to it, new school, new program. It's definitely on the right track, just we're younger," said Bear Cubs volleyball head coach Kaitlin Ferguson in between matches Sept. 20.
In the first of two matches on Sept. 20, SRJC lost in three straight sets 21-25, 9-25 and 21-25 to Fresno City College. Ferguson describes it as a tough loss, showing the Bear Cubs' youth.
With new young women fielding positions they are not completely accustomed too, the team will rely on their handful of sophomores for leadership. Ferguson expressed praise for the way her freshman were able to perform, especially on defense with the digging machines freshman Bryce Gevas and sophomore Becca Steiner, who had 17 digs in game two.
With plays from sophomores like Melissa Manni's sweet dumps over the net and 29 assists, Luisa Mcinnis' four aces and 11 kills and Courtney Morton opening the second set with four straight unanswered points in the second game of the afternoon against Foothill, winning decisively in three sets 25-12, 25-17 and 25-17 the Bear Cubs are off to a "pretty good start," Ferguson said.
With a long way to go, new women in new positions and a few injuries Ferguson is hoping will clear up soon, SRJC's volleyball has their work cut out for them, but success is not out of reach.