SRJC Women's Basketball Advances to State Finals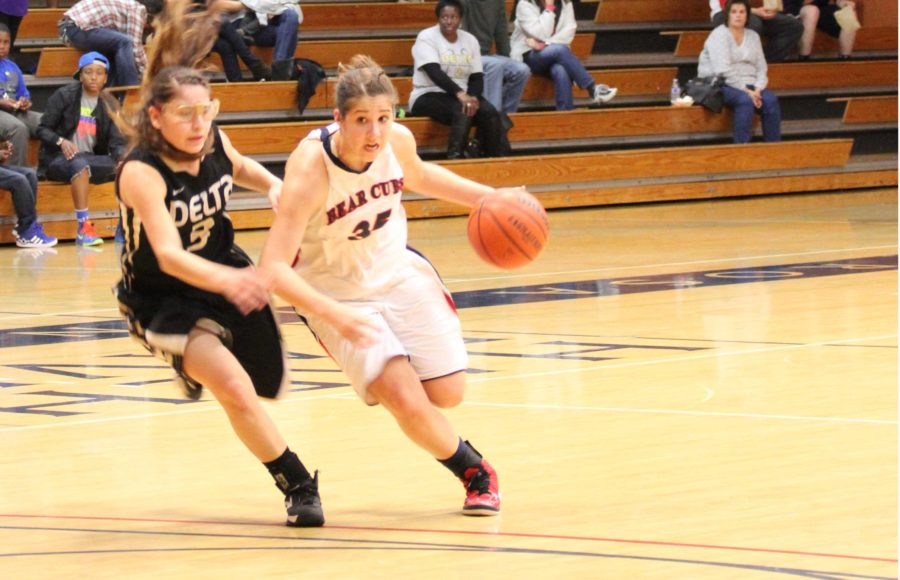 The SRJC women's basketball team advanced to the 2013 CCAA State Tournament Finals after a 48-38 win over San Joaquin Delta College in the Northern California Regional Playoffs Saturday night at Haehl Pavilion.
The Bear Cubs came ready to play and looking for revenge against Delta, which defeated SRJC 62-49 Feb. 19. The Bear Cubs took full control of the game right away, leaving the score 21-15 at halftime. SRJC's defense played a key role in the payback victory over Delta.
"We played one of our best defensive games and really shut down their leading scorer," said sophomore guard Holly Cramer. "They are one of our biggest rivals in our conference and it felt good to get that win."
This marks the Bear Cubs' second trip to the State Championship Finals in three years.
"Making it to State is definitely something we've been working towards since our season ended last year," Cramer said.  "We had some losses late in our season that kind of woke us up and made us come together."
The team knew it had the skill and ability to make it this far in post-season play.
"I think we can win it all if we keep playing like we have," Cramer said. "We're playing for each other instead of playing for ourselves."
The Bear Cubs will take on Mt. San Jacinto College (29-2), the second-seed team from Southern California, 7 p.m. March 16 at Cosumnes River College in Sacramento. If they win this game, SRJC will battle it out for the state title at 3:30 p.m., Sunday March 17.