Bear Cub Volleyball returns to State Championship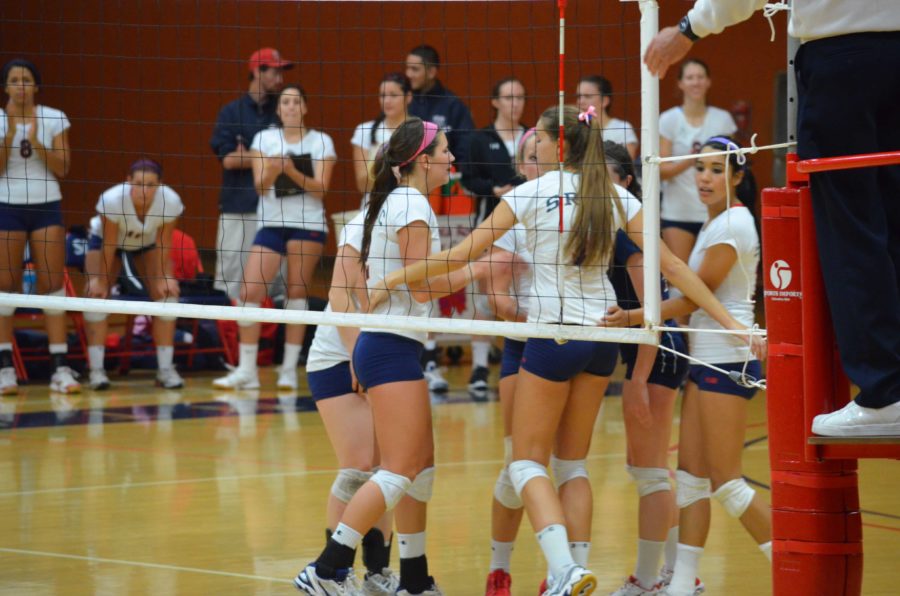 After a dominant regular season, the SRJC volleyball team rolled into the playoffs with momentum on their side.
The Bear Cubs finished the regular season as Big 8 Conference champions and was ranked third seed in the playoffs.  The first round saw the Bear Cubs take on the No. 14 seed Yuba City College on Nov. 20 at Haehl Pavilion. The Bear Cubs once again took complete control of the contest and defeated Yuba City easily.
The next round had the Bear Cubs face off against the sixth ranked team, Porterville College. Porterville provided much more competition, defeating the Bear Cubs in the first set, but the Bear Cubs did not let the loss shake them. The Bear Cubs went on to win the next three sets to advance to the third round of playoffs.
The Bear Cubs have not lost a match since Sept. 19, when they were defeated by Feather River College in Redding. It was only fitting that Feather River College was the only team standing in the way of the Bear Cubs from returning to the state championship.
The Bear Cubs traveled to Quincy to take on the second ranked seed in the playoffs, Feather River College. The Bear Cubs were looking to avenge that loss from a couple months ago. Each of the three sets were extremely close and hard fought. The final scores were 25-22, 25-23 and 25-21 with the Bear Cubs pulling off the upset to defeat Feather River College. The win advances the Bear Cubs to the state championship for the second consecutive year.
The Bear Cubs now travel to Fullerton for the state championship tournament, Dec. 1 thru Dec. 2.