Fresh Players Work on Building Up the Wrestling Team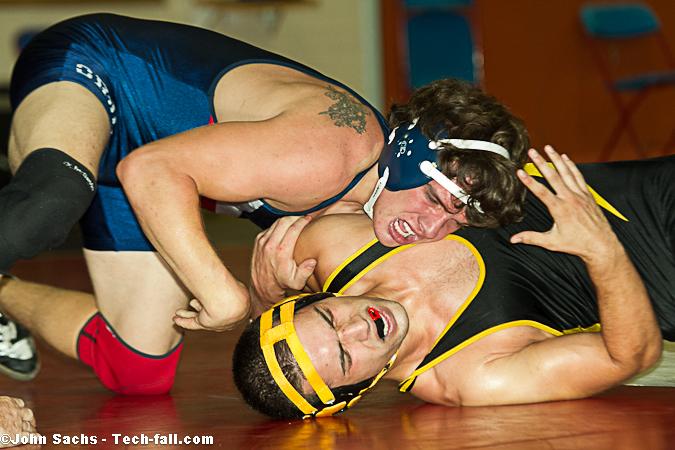 The 2012 season for the SRJC wrestling team is already proving to be one of the toughest players have faced, but they are up for the challenge.
This year the team has lost Vinny Fausone and Colin Hart, two of the seasoned veterans who helped teach and lead the team. "However in their place we have a lot of fresh meat with lots of potential," said wrestler Andrew Wolocatiuk.
Their season started out a little slower then they would have liked with two fourth-place finishes and only a handful of podiums.
"We're really sticking to our fundamentals and striving to make an all-around team," Woloctiuk said.
Fans should keep an eye out for the Borges brothers, Blake and Von, who have been making quite an impression at the tournaments so far. Also, Andres Torres will be making his way down the weight classes from 133's to 125 by the end of the season. And in the heavy's Bud Guinn will dominate the rest of the season.
With a new wave of wrestlers all bringing their own strengths to the table, this season is sure to be one with accomplishments and surprises.
The team will compete in the Northern California Duals at 10 a.m. Oct. 20 in SRJC's Haehl Pavilion.