Women's Water Polo Team has Slow Start, But Shows Improvement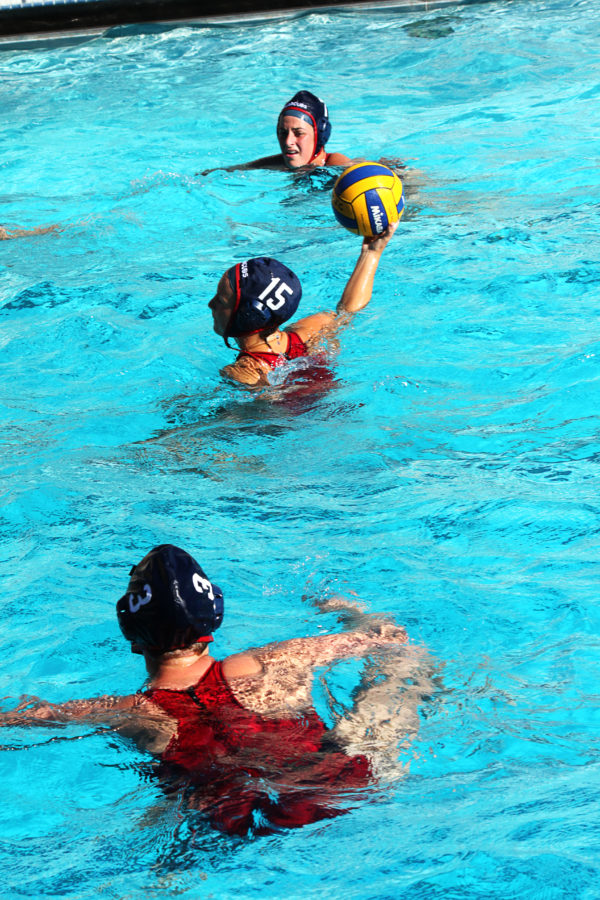 Despite the women's water polo team's slow start this season, the players experienced positive moments they hope to build on as the year progresses.
The Bear Cubs' first conference game was at home against Sierra College. The team trailed for the majority of the game, but was able to make a late surge with only minutes remaining. "We were losing by five and being shutout the first half of the game and with three minutes to go, we had shut them out and had four unanswered points," head coach Jill McCormick said.
The Bear Cubs went on to lose the game, but McCormick felt that something came together in those last three minutes. "That was a young team figuring out how to play together and that chemistry is coming together," she said.
Sophomore Gabi Slavid, who leads the team with six goals, expressed similar sentiments. "We were playing our game and it just took us a little while to warm up to it," she said.
Even with the encouraging surge of offense, the team knows there is much room for improvement. "We need to come out harder in the first half rather than coming out hard in the second half," said freshman Holly Cloud.
"We need to tighten it up a little bit, bring it in a little more. We need to get after it faster, but things are falling into place," Slavid said.
Losing your first seven matches is tough, but losing a team captain may be tougher. The team was informed last week their captain Brooke Wolford suffered a season-ending surgery. Wolford was captain because of her spirit of leadership.
McCormick will now look for someone else to step into the leadership role. "We are looking for leadership to come out of the team as the season progresses," McCormick said.
The women's water polo team will attempt to get into the win column as it heads south to face Modesto Junior College at 3:30 p.m. Sept. 26.