Review: Mi Ranchito
Mi Ranchito |  7600 Commerce Boulevard, Cotati | (707) 795-7600 | Most entrees under $15
4 of 5 Oak Leaves
Signature Dishes
Tampiquena, carnitas, cochinita pibil, mojarra frita, and burritos
Review
The food, service, and speed of my order from Mi Ranchito was excellent. Mi Ranchito's menu is vast, offering a variety of food including vegan options, seafood and meat entrees. When you go to pick up your food, there are three or four employees there to handle customers outside of the restaurant in a covered canopy tent. They make sure to follow COVID guidelines and get your food to you within a very reasonable time.
Mi Ranchito has decent-sized portions and also offers the customer a side of tortillas with chips and salsa. The sides that come with your order are actually more sizable in proportion than your entree. Other than that, the tortillas and the chips and salsa are excellent; it offers that extra flavor that you look for in a meal.
The entrees I chose to highlight are their specials and higher ticket items. The specials range are mostly $20 and under. Mi Ranchito has signature dishes like the dish I ate, the tampiquena. The cochinita pibil, carnitas and mojarra frita are reportedly their tastiest and healthiest entree options, according to a waitress.
The tampiquena plate I had was phenomenal. The steak was tender and juicy with a great taste. The rice and beans were very flavorful and was definitely a nice touch to the steak. The entree also came with a bit of guacamole, lettuce and tomato. I also purchased their house salad that was also very tasty and heart-healthy. The house salad consisted of a savory salad dressing, romaine lettuce, tomatoes, corn, black beans, avocado and onions.
Mi Ranchito offers outdoor dining and takeout. I would recommend Mi Ranchito to anybody who enjoys authentic Mexican food at a good price.
The Breakdown
| Category | What were we looking for? | Score out of 5 |
| --- | --- | --- |
| Packaging | Neat? Sustainable? Did they remember cutlery? Napkins? Condiments? | 4 |
| Hygiene | Was clerk wearing gloves? A mask? Both? Neither? What were the pick up and waiting areas like? Clean/neat? | 5 |
| Speed and accuracy | Food was on counter ready for pickup | 5 |
| Portion size | Was it filling or were you left wanting more? | 3 |
| Leftovers | Were there leftovers and, if so, did they reheat well? | 4 |
| Quality of Food | Freshness, quality of ingredients | 5 |
| Tastiness of Food | Flavor, spice and texture | 4 |
| Customer Service | Friendliness, responsiveness | 5 |
| Overall Rating | With 5 being a perfect score, this restaurant rated: | 4 |
About the Contributor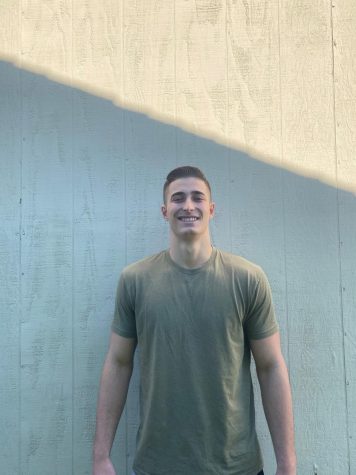 Blair McTaggart, Reporter
Blair is new to The Oak Leaf. He is a communications major and has a deep background in sports. He also is very involved in weightlifting and overall health...