Review: Paradise Sushi & Grill
Paradise Sushi & Grill | 119 4th St, Santa Rosa | (707) 542-4582 | Most entrees under $20
5 of 5 Oak Leaves
Signature Dishes
Vegas Roll, Dragon Roll, California Roll
Review
When the sushi cravings hit, Paradise Sushi and Grill, just a quick walk from Railroad Square in Santa Rosa, has an all you can eat option that checks the boxes of delicious and affordable. 
For those missing the authentic sit-down experience, Paradise Sushi and Grill has sectioned off a large, tented outdoor seating area just for that nostalgic luxury. 
But leave your fancy shoes at home, because the relaxed, family-friendly ambiance with low playing music and tables set on old parking spaces is best suited for the casually inclined. 
Take a seat under toasty heating lamps as you scan the menu, literally, with your phone. No need to touch germy menus—your food options are just a barcode away. 
Masked and eager servers will be with you momentarily with kind and socially distant greetings. 
Dinner starts at 3 p.m., so it's recommended to be there for an early lunch to take advantage of the amazing $20 per person all you can
eat sushi. Perfect for a small group looking to get their money worth or an especially hungry individual. 
Start off with an appetizer, such as classic miso soup, which is just the right blend of small tofu chunks and warm, seaweedy broth. 
What the semi-sticky tables lack in appeal, the sushi easily makes up for. 
My personal favorite rolls include the Vegas Roll and the Dragon Roll, both of which are popular picks. The Vegas Roll is crunchy, flavorful and satisfying and features salmon, avocado, cream cheese, all deep fried with eel sauce and spicy mayo. The fresh-tasting and tangy Dragon Roll includes shrimp tempura and crab meat, topped off with eel, avocado, eel sauce and tobiko. 
The Dynamite Roll is the least likeable, and the only roll left on my plate. It has a consistent heat that doesn't add to the flavor; it just burns your tongue. The California Roll is exactly the classic, basic roll that is perfect for the picky kids, though less likely to please a sushi connoisseur. 
With at least 35 sushi rolls to choose from, there's likely something for everyone.
The desserts are less desirable as the ice cream has freezer burn, mochi melts away quickly and, while the lava cake is steamy, it is evident that it was microwaved, unlikely homemade, all drizzled in a store-bought Hershey's syrup. 
Overall, Paradise Sushi and Grill in the Railroad Square District has the makings to be a fun place to eat with friends or for families with kids. 
If you don't have the time to make the trip into town, the restaurant is also available on Grubhub.
The Breakdown
| Category | What were we looking for? | Score out of 5 |
| --- | --- | --- |
| Packaging | Neat? Sustainable? Did they remember cutlery? Napkins? Condiments? | 4 |
| Hygiene | Was clerk wearing gloves? A mask? Both? Neither? What were the pick up and waiting areas like? Clean/neat? | 5 |
| Speed and accuracy | Food was on counter ready for pickup | 5 |
| Portion size | Was it filling or were you left wanting more? | 5 |
| Leftovers | Were there leftovers and, if so, did they reheat well? | 5 |
| Quality of Food | Freshness, quality of ingredients | 5 |
| Tastiness of Food | Flavor, spice and texture | 5 |
| Customer Service | Friendliness, responsiveness | 5 |
| Overall Rating | With 5 being a perfect score, this restaurant rated: | 4.7 |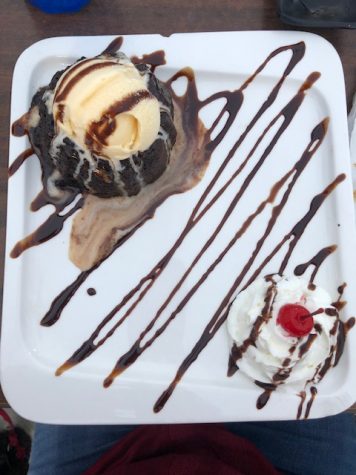 About the Contributor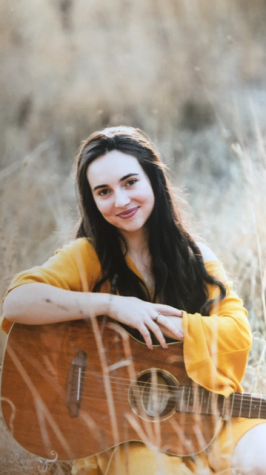 Sophia Serrano, Reporter
Sophia is a fourth semester SRJC student who plans to transfer to a UC once Covid relents. This is her first semester at The Oak Leaf. In her free time,...