Review: Imposter Burger
Imposter Burger | 8252 Old Redwood Hwy, Cotati | (707) 664-5471 | Most entrees under $15
4 of 5 Oak Leaves
Signature Dishes
Imposter Cheeseburger, Imposter Chicken Sandwich, Pineapple Coleslaw, Milkshakes
Review
Superburger's new brand Imposter Burger stands strong with a simplistic yet delicious menu of plant-based burgers. 
Sonoma County's legendary burger franchise, Superburger, has been delivering delicious burgers, fries and shakes for almost 50 years. Opening locations in Santa Rosa, Windsor and Cotati, Superburger has been expanding and challenging themselves. 
In this expansion, the company has opened Imposter Burger, a sister-restaurant consisting of vegan cheeseburgers, plant-based chicken sandwiches and sides. Imposter Burger is currently sharing Cotati's Superburger location. However it has its own doors, logos and cash register making it easy for the customer to know which menu they are ordering from. 
What separates Imposter Burger from other plant-based locations is they developed their own brand of patty. They don't use Impossible or Beyond, but rather an original recipe full of flavor. This patty is easily the best aspect of the restaurant's menu, packed with oregano, garlic and other spices, making it one of the most unique burgers you'll eat in Sonoma County, plant-based or not.
The plant-based chicken patty is more simple in flavor, but the quality of the fresh vegetables and warm bun greatly make up for it. It greatly resembles a delicious juicy chicken sandwich without the high cholesterol.
It is clear that Imposter Burger is focusing on a simple menu as there are only a few entree options: a classic burger, chicken sandwich, garden patty and a "special sauce" style version of their burger. All of which shine due to their fundamentals. 
Side options include classic french fries, tater tots, salad, and pineapple coleslaw. The pineapple coleslaw is sweet and creamy as it should be, and the fried potato options are the perfectly crispy guilt-bombs we need in our lives.
A major disappointment on the menu however is the lack of dairy-free milkshakes. Milkshakes appear to be the only item that isn't vegan. Therefore, they couldn't be reviewed. 
The staff are knowledgeable about the contents of the menu, are very friendly and also conscious of COVID-19 guidelines. 
There isn't a lot of glitz or glam to Imposter Burger but they have firmly placed themselves in the world of vegan food. All items are sure to make anyone, even meat-eaters, leave satisfied.
The Breakdown
| Category | What were we looking for? | Score out of 5 |
| --- | --- | --- |
| Packaging | Neat? Sustainable? Did they remember cutlery? Napkins? Condiments? | 5 |
| Hygiene | Was clerk wearing gloves? A mask? Both? Neither? What were the pick up and waiting areas like? Clean/neat? | 5 |
| Speed and accuracy | Food was on counter ready for pickup | 5 |
| Portion size | Was it filling or were you left wanting more? | 5 |
| Leftovers | Were there leftovers and, if so, did they reheat well? | 4 |
| Quality of Food | Freshness, quality of ingredients | 5 |
| Tastiness of Food | Flavor, spice and texture | 3.5 |
| Customer Service | Friendliness, responsiveness | 5 |
| Overall Rating | With 5 being a perfect score, this restaurant rated: | 4 |
About the Contributor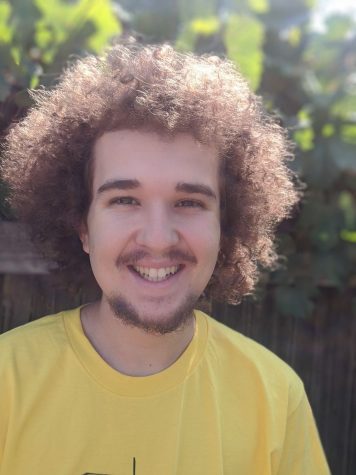 Tucker Lang, Social Media Manager
Tucker Lang is in his second semester with The Oak Leaf, but has been at the JC for three years. His biggest passions in life are music and the future...