Review: Wing Man
Wing Man | 101 East Cotati Ave, Cotati | (707) 794-9464 | Most entrees under $10
5 of 5 Oak Leaves
Signature Dishes
Crispy Chicken Wings, served with celery and carrots and a choice of ranch or buttermilk-basil blue cheese dressing. Favorites wing styles include:
Lite Me Up (Buffalo sauce – Medium)
Atomic Fireball (Buffalo sauce – HOT)
Double-Dog Dare You! (Buffalo sauce – Extra HOT)
House-made Spicy Coleslaw
Rib Special, which includes four Baby Back, beer braised ribs smoked in signature Smokey Bones BBQ sauce served with fries and spicy slaw
Porky's Revenge, an all-day root-beer-braised pulled pork, spicy slaw and crispy bacon with choice of Smokey Bones BBQ or Southern Brother BBQ on a toasted roll
Review
Cotati's Wing Man is not just a place where Wing-junkies can go to get their fix of tossed wings. From their array of home sauces, vegan wings, pulled pork sandwich, and amazing rib special; Wing Man is ready to satisfy every craving. 
Depending on your budget, for $56 you can order a plate of 24 boneless wings with their sauces included, a large order of garlic fries and a Porky's revenge, pulled pork barbecue sandwich, accompanied by their signature, spicy coleslaw. 
Wing Man's Panko breaded boneless wings are like upgraded chicken nuggets. Heaven's choir can be heard as you bite into the crunchy and flavorful outer shell, through its soft white inside. Their signature sauces bring another level of flavor to the table. The Korean Style "Crazy Uncle Kim" is tangy and not overtly spicy, it balances out that korean chilli flavor with hints of orange sweetness  nicely. The signature "Lite me Up" buffalo sauce is the perfect mix of spicy and sweet, especially for those who aren't too keen on spice. Personal favorites are the thick and sweet, Honey mustard and their original Wing Man ranch.
The root beer braised Porky's Revenge pulled pork sandwich drizzled in Smokey Bones barbecue is a delicious sloppy mess. The meal includes pickles, which balance the sweetness of the barbecue sauce and adds crunch to the sandwich. Porky's Revenge is also served with a side of spicy and sweet coleslaw, which is sure to persuade those who usually aren't big fans of slaw. 
Wing Man's garlic fries are another hit. Thin cut and extremely crunchy, topped with garlic, parsley and parmesan cheese, these garlic fries are sure to stay on your mind well after you're done. Not to mention these fries come in hefty portions and we were almost unable to finish them. 
Overall, if you're looking for a place to get great wings, but are craving more than that, head to Cotati's Wing Man. The hospitality, portions and great taste of the food are sure to keep you coming back for more.
The Breakdown
| Category | What were we looking for? | Score out of 5 |
| --- | --- | --- |
| Packaging | Neat? Sustainable? Did they remember cutlery? Napkins? Condiments? | 5 |
| Hygiene | Was clerk wearing gloves? A mask? Both? Neither? What were the pick up and waiting areas like? Clean/neat? | 4 |
| Speed and accuracy | Food was on counter ready for pickup | 5 |
| Portion size | Was it filling or were you left wanting more? | 5 |
| Leftovers | Were there leftovers and, if so, did they reheat well? | 5 |
| Quality of Food | Freshness, quality of ingredients | 5 |
| Tastiness of Food | Flavor, spice and texture | 5 |
| Customer Service | Friendliness, responsiveness | 5 |
| Overall Rating | With 5 being a perfect score, this restaurant rated: | 5 |
About the Contributor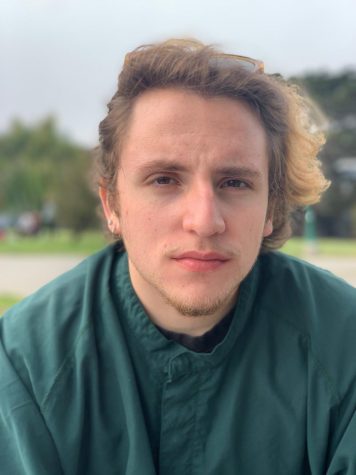 Liam Vinueza, Social Media Manager
Liam Vinueza is in his second semester with The Oak Leaf, and is studying Journalism with plans to transfer with a AA degree in the same field. He is interested...