Review: Cozy Plum Bistro
Cozy Plum Bistro | 1899 Mendocino Ave. Santa Rosa, California 95401 | (707) 526-3333 | Most entrees under $20
4 of 5 Oak Leaves
Signature Dishes
Burritos, Burgers, Pizzas, Tacos and more.
Review
Cozy Plum Bistro is as ambitious as it is delicious with a plant-based menu and a variety of dishes. Nowhere else in Santa Rosa can you order a burrito, chicken sandwich, pizza and nachos and have it all be vegan.  
The flavor and quality of the food is very high, however so are the prices.
The Spicy Classic chicken is delicious with a spicy sauce blend, and flavorful breading completely reminiscent of real chicken. It is however rather expensive starting at $14.50 without a side.
The Chile Verde Burrito is decadent and impressive featuring plant-based pork, which is slow-cooked in a tomatillo-based sauce then mixed with rice, beans, vegan cheese and salsa. While it is a good burrito it is a tad pricey starting at $16.50.  
The real shining star of the menu is the Mac & Cheese. The noodles are enveloped in an unbelievably rich and complex tasting sauce that is shockingly cheese-free. It's then top it off with tomato, basil and other fresh ingredients. Starting at $8.50 a pint, the mac and cheese is reasonably priced, mouthwatering and a must-order.   
In essence, Cozy Plum Bistro is a welcome addition to Santa Rosa, with its fully plant-based vegan menu and laid-back atmosphere, however the prices are too high to be a staple for college students. 
The Breakdown
| Category | What were we looking for? | Score out of 5 |
| --- | --- | --- |
| Packaging | Neat? Sustainable? Did they remember cutlery? Napkins? Condiments? | 4 |
| Hygiene | Was clerk wearing gloves? A mask? Both? Neither? What were the pick up and waiting areas like? Clean/neat? | 5 |
| Speed and accuracy | Food was on counter ready for pickup | 5 |
| Portion size | Was it filling or were you left wanting more? | 3 |
| Leftovers | Were there leftovers and, if so, did they reheat well? | 2 |
| Quality of Food | Freshness, quality of ingredients | 4 |
| Tastiness of Food | Flavor, spice and texture | 3 |
| Customer Service | Friendliness, responsiveness | 4 |
| Overall Rating | With 5 being a perfect score, this restaurant rated: | 3.75 |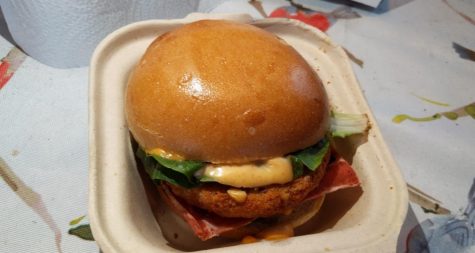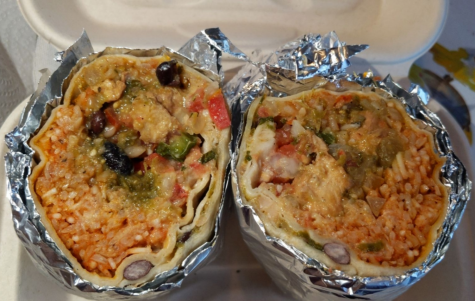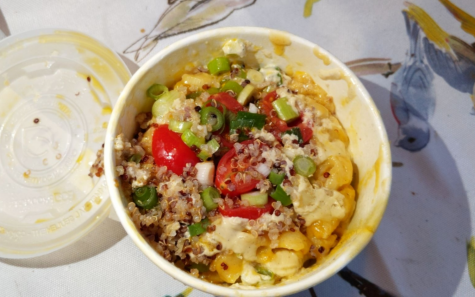 About the Contributor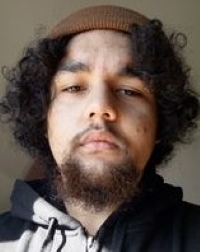 Malcolm Bess, Reporter
Malcolm Bess is in his first semester of journalism and his first at The Oak Leaf. He is unaware of what to do in the future but is interested in working...