Review: Khom Loi
Khom Loi | 7385 Healdsburg Ave, Sebastopol | (707) 329-6917 | Most entrees under $20
4.5 of 5 Oak Leaves
Signature Dishes
Pad Thai, Curry, Sour Shrimp Soup, Green Papaya Salad, Sticky Rice, Straus Soft Serve
Review
For those in search of authentic Thai cuisine with limitless flavors, Khom Loi holds nothing back. Khom Loi is the place to visit for a true Thai experience.
Owner and chef Moishe Hahn-Schuman said her inspiration to create this restaurant came from  her travels in Thailand. 
"These are the flavors and dishes that I connected with on a personal level," Hahn-Schuman said. 
The food at Khom Loi is delectable, authentic and eccentric. The portions are generous, and although prices are on the higher side of the spectrum, the spices and flavors are something you can only experience once in a lifetime. 
Khom Loi sources its rice, flours, palm sugar, tamarind, coconut milk, fish sauces and other Thai ingredients from Thailand and gets produce from local Sebastopol organic farms, including Pink Barn Farm, Singing Frogs Farm and Confluence Farm.
The traditional overly sweet Thai iced tea is wonderfully bitter and classic. 
The green papaya salad is fresh, spicy and sweet, and the crushed peanuts add a delightful crunch. Both filling and delicious, this $12 salad is the perfect start to a meal, although it is not recommended for those with sensitive taste buds.
The Gai Tod, lemongrass fried chicken bites, are perfectly fried and the Nam Jim dipping sauce is creamy and refreshing appetizer to get any party started.
The chicken satay offers a perfect soy flavor, and the flavorful peanut sauce enhances the juicy and tender chicken. The meat is slightly charred and served under basil and lettuce. Altogether, it has a wonderful smoky taste and a crunchy, cool addition in this authentic spicy dish.
The Pad Thai is a must-have and exactly what a Thai dish should be. With the silky rice noodles, flavorful tofu, and tender chicken thigh, all topped by crushed peanuts, it provides the perfect opposition to the sweet sauce. The lime adds the perfect tang. The noodles are soft and the chicken and shrimp are flavorful.
At $6, the mixed greens is an affordable and healthy option for college students on a budget. If you think this dish doesn't provide enough for a customer, think again. A rich, savory broth collects at the bottom of the dish and leaves you wanting more.
The beef wagyu is tender and melts in your mouth. It's marinated in a mouthwatering savory-sweet and heavily spiced broth.
Although a popular item, the sweet and sour shrimp soup is hard to eat. The shrimp requires the customers to peel the entire animal, and the broth is watery and bland in comparison to other dishes.
For dessert, the Straus soft serve comes in two rotating flavors. The green tea ice cream is smooth and cooling to the tastebuds. The other option, a lemongrass flavor, is a bit too herbal, but it could appeal to another customer. 
Khom Loi offers both takeout and outdoor seating, but promises a quick return to indoor seating. The outdoor tables are equipped with a bottle of hand sanitizers, and the VIP section on the patio is surrounded by heat lamps for cold weather. 
The friendly and accommodating servers wear masks and gloves to protect customers, and the employees prioritize safety and health. 
The plating is beautiful, simple and tasteful, but not too overbearing. All of the dishes were served within a reasonable time period, and the outside atmosphere is lively and comforting, a soft glow cast over all of the tables.
Although Khom Loi is a splurge, the mouth-watering flavors and exceptional service make it worth it.
The Breakdown
| Category | What were we looking for? | Score out of 5 |
| --- | --- | --- |
| Packaging | Neat? Sustainable? Did they remember cutlery? Napkins? Condiments? | 4 |
| Hygiene | Was clerk wearing gloves? A mask? Both? Neither? What were the pick up and waiting areas like? Clean/neat? | 5 |
| Speed and accuracy | Food was on counter ready for pickup | 5 |
| Portion size | Was it filling or were you left wanting more? | 5 |
| Leftovers | Were there leftovers and, if so, did they reheat well? | 4.5 |
| Quality of Food | Freshness, quality of ingredients | 5 |
| Tastiness of Food | Flavor, spice and texture | 4.5 |
| Customer Service | Friendliness, responsiveness | 5 |
| Overall Rating | With 5 being a perfect score, this restaurant rated: | 4.5 |
About the Contributor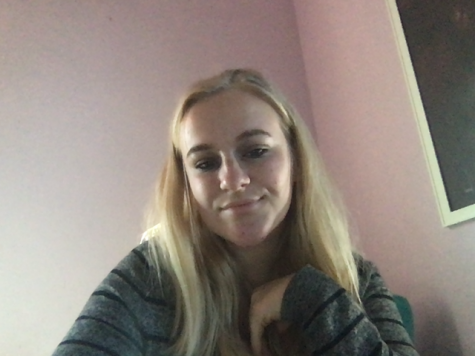 Fay Rasmuson, Reporter
Fay Rasmuson is an English major in her first semester with The Oak Leaf, and a second semester student at the SRJC. She plans to transfer to Saint Mary's...