Review: Taqueria Santa Rosa
Taqueria Santa Rosa | 1950 Mendocino Ave., Santa Rosa | (707) 528-7956 | Most entrees under $15
4.5 of 5 Oak Leaves
Signature Dishes
Camarones A la Diabla, Carne Asada and Chile Verde are among Taqueria Santa Rosa's standout dishes that separate it from other local taquerias. The flavors are simply superb!
Review
The Doordash takeout delivery arrives very quickly and piping hot; the tortillas are still finger-scaldingly hot (that's a good thing). The Camarones A la Diabla is up to par with the establishment's regular, in-house service—spicy hot, loaded with onions and 10 prawns, an absolute feast for the taste buds. The rice and beans are tasty, and best of all, the meal is served in a multi-compartment foil container with corn tortillas wrapped in foil on the side. The sides of guac and sour cream are generous. But while the guacamole is tasty, it is also VERY spicy.
This is a pricey meal, as the Camarones A la Diabla costs $19.99. However, the rest of the menu is significantly less expensive, most entrees being in the $10-to-$15 range. Give this tried-and-true local gem a try if you haven't already.
The Breakdown
Category
What were we looking for?
Score out of 5
Packaging
Neat? Sustainable? Did they remember cutlery? Napkins? Condiments?
4
Hygiene
Was clerk wearing gloves? A mask? Both? Neither? What were the pick up and waiting areas like? Clean/neat?
Unknown, delivery order
Speed and accuracy
Food was on counter ready for pickup
5
Portion size
Was it filling or were you left wanting more?
3
Leftovers
Were there leftovers and, if so, did they reheat well?
None!
Quality of Food
Freshness, quality of ingredients
4
Tastiness of Food
Flavor, spice and texture
4
Customer Service
Friendliness, responsiveness
4
Overall Rating
With 5 being a perfect score, this restaurant rated:
4
About the Contributor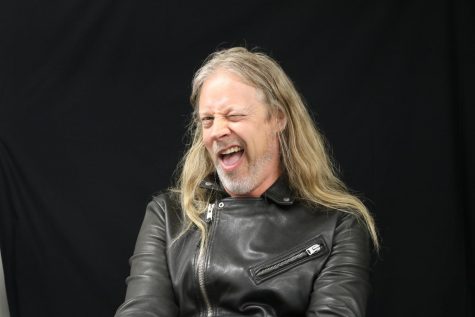 Mark Fernquest, Magazine Editor
A Mad Max fan from way back, Mark Fernquest spends his days writing copy for The Oak Leaf and rolling in the dust at post-apocalyptic desert festivals....