Review: Roy's Chicago Dogs at The Yard
Roy's Chicago Dogs at The Yard | 84 Corona Rd, Petaluma | (707) 774-1574 | Most entrees under $10
4.5 of 5 Oak Leaves
Signature Dishes
Chicago-style Vienna beef hot dogs and Italian beef sandwiches
Review
Chicago-style hotdogs taste unique, and Roy's really nails it. You wouldn't expect some of the best Chicago style food to be located at a livestock auction yard, but that's where it is. The hot dogs are exactly as they should be: Poppy seed bun with Vienna sausage, topped with sweet peppers, a tomato slice instead of ketchup, fluorescent green relish that looks like it's straight from Chicago, and a pickle. Roy's serves some of the most delicious hot dogs you'll ever have outside of Chicago.
The french fries were crispy and fresh, especially when dipped in the "secret sauce," a condiment that could possibly be thousand island dressing. There's not really much to say about it.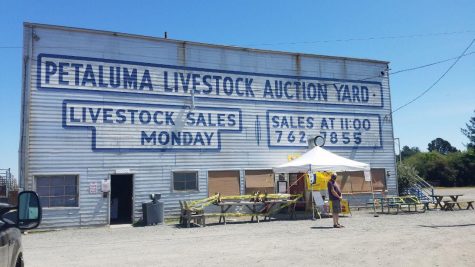 When you get to Roy's, there is a tent and a table where an employee will come outside to greet and take your order. Thanks to the pandemic, you have to wait outside, but the wait wasn't difficult and was worth it. While you can't go inside right now because of coronavirus, the interior has a 50s aesthetic and is quite cozy.
Other than Chicago style hot dogs and Italian beef sandwiches, Roy's also has other kinds of 'dogs like chili and buffalo dogs, cheeseburgers, ice cream shakes, deep fried mac and cheese balls, and other kinds of street food.
Give Roy's a chance whenever you're in the area. It's an excellent hot dog joint that offers an authentic taste of Chicago.
The Breakdown
Category
What were we looking for?
Score out of 5
Packaging
Neat? Sustainable? Did they remember cutlery? Napkins? Condiments?
3
Hygiene
Was clerk wearing gloves? A mask? Both? Neither? What were the pick up and waiting areas like? Clean/neat?
5
Speed and accuracy
Food was on counter ready for pickup
4
Portion size
Was it filling or were you left wanting more?
5
Leftovers
Were there leftovers and, if so, did they reheat well?
None!
Quality of Food
Freshness, quality of ingredients
5
Tastiness of Food
Flavor, spice and texture
5
Customer Service
Friendliness, responsiveness
4
Overall Rating
With 5 being a perfect score, this restaurant rated:
4