Review: Basque Boulangerie Cafe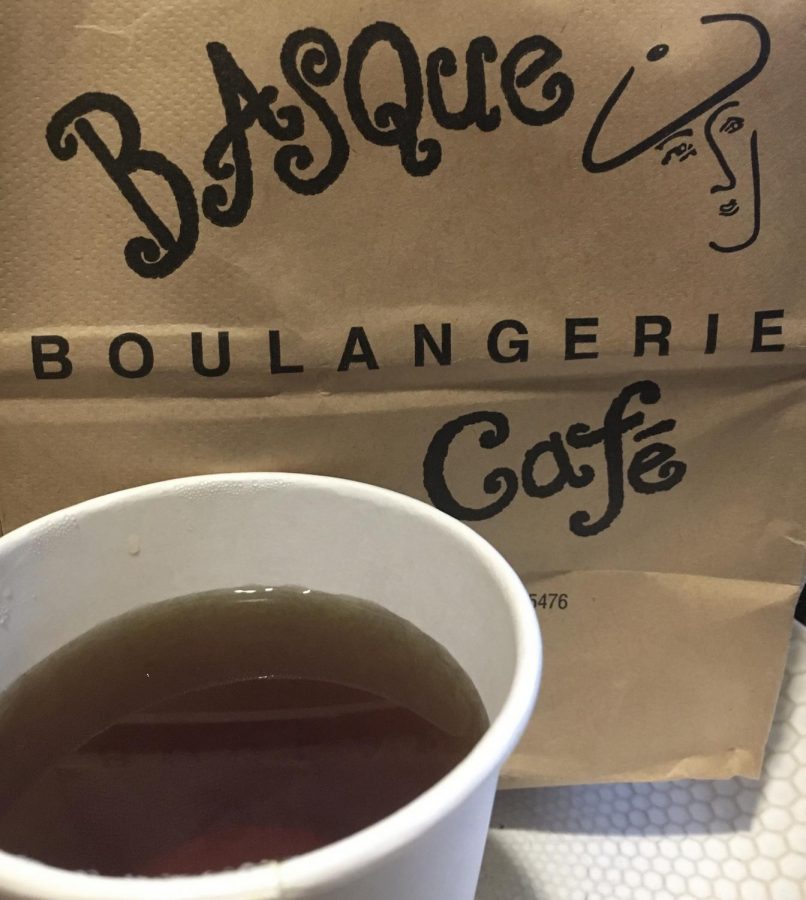 Basque Boulangerie Cafe | 460 1st St. E, Sonoma | (707) 935-7687 | Most entrees under $20
4.5 of 5 Oak Leaves
Review
Basque Boulangerie Cafe has always offered great food for reasonable prices, but its service during the coronavirus pandemic has been exemplary.
The Basque is a bona fide Sonoma staple. For more than 20 years, the cafe has provided coffee, baked goods and more for both Sonoma residents and tourists who visit the town's historic plaza. 
Due to the coronavirus pandemic, Basque Boulangerie currently has a limited menu. You might not even notice, as the offerings are still pretty diverse. 
The Basque is also taking multiple steps, including spaced-out queue markers and liberal use of hand sanitizer, to ease the considerable stress of restaurant pick up during COVID-19.
The service is quick and easy, with short wait times and prompt receival of orders. Everything comes in a neat paper bag, with the exception of the foil that's used to wrap sandwiches.
Prices aren't bad, especially considering the typical food prices on the plaza: it's not hard to walk out of Basque Boulangerie with two sandwiches, two drinks, a loaf of bread and a sweet treat for around $35.
The prosciutto, butter and brie sandwich is pure bliss. The sweet, melty cheese beautifully compliments the prosciutto's harsh saltiness, and you can't go wrong with a healthy dose of bread and butter.
The grilled cheese is simple but crispy enough to make you forget that. If you want something that reheats well, grab a ham, egg and cheese croissant and save it for tomorrow's breakfast. 
Luckily, the Basque's delicious signature item, the cheese stick, is still available during the pandemic. While the sweet roll isn't very sweet, it sure is tasty.
While the peppermint tea was uninspiring, the latte machine is out right now, so a lot of the more exciting drinks weren't available. However, the hot chocolate is delightful, perfectly sweet and creamy.
The M&M's cookie is mouthwatering. Not too firm, not too sweet, but just right.
Basque Boulangerie is beloved for good reason. In addition to churning out lovely food and drink during this global pandemic, the staff is committed to making your excursion as safe and painless as possible.
The Breakdown
| Category | What were we looking for? | Score out of 5 |
| --- | --- | --- |
| Packaging | Neat? Sustainable? Did they remember cutlery? Napkins? Condiments? | 4 |
| Hygiene | Was clerk wearing gloves? A mask? Both? Neither? What were the pick up and waiting areas like? Clean/neat? | 5 |
| Speed and accuracy | Food was on counter ready for pickup | 5 |
| Portion size | Was it filling or were you left wanting more? | 4 |
| Leftovers | Were there leftovers and, if so, did they reheat well? | 4 |
| Quality of Food | Freshness, quality of ingredients | 4 |
| Tastiness of Food | Flavor, spice and texture | 4 |
| Customer Service | Friendliness, responsiveness | 5 |
| Overall Rating | With 5 being a perfect score, this restaurant rated: | 4.5 |
About the Contributor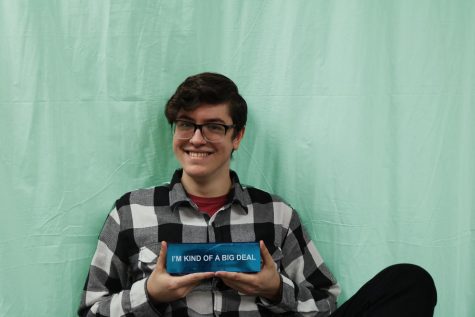 James Domizio, Editor-in-Chief
James Domizio is in his second semester at The Oak Leaf, where he serves dual roles as editor-in-chief and arts & entertainment editor. James transferred...