Appreciate what you have now
Appreciate what you have now, tomorrow we don't know.
Moments of gratitude and appreciation are what I have learned in this pandemic. With the speed with which we live we do not see how beautiful it is to wake up to the sound of birds through your window and in addition to a deep silence.
After spring break all students receive the news not to return to our classrooms for the protection of all students, teachers, and college staff. This "Stay Home" measure was implemented globally causing many changes for all and it depends on all of us to overcome this pandemic and together as a nation. One more event that marks history in the entire world COVID-19 is a virus never before treated and to date has carried millions of affected people and thousands of deaths.
Never before in my life, I had a situation as COVID-19 had brought. During this pandemic, I suffered two losses in my family where we could not share my condolences or say goodbye as I would have liked. My family had to attend a funeral and another part to another funeral. Many people are carriers and don't even know it, that's why social distance and the consistency of following all precautionary measures are important.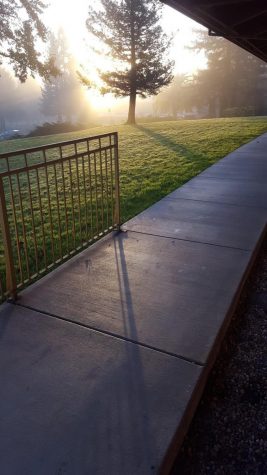 Many of the businesses are partially closed and consequently, the jobs have been reduced affecting the pockets. This is my case just because I work 3 or 2 hours a day is a very drastic change in my finances, but at the same time, I understand the importance of the need to be apart especially in the second stage in which we are hardly going to face.
Despite the harsh situation, the teachers and the entire college have given us a lot of help, it has been a transition that most of us are learning and in a certain way we are strengthening ourselves to learn. That is why and despite all the bad that is heard out there, we must have a heart thanked every minute with God for giving us a call for attention for our behavior towards the land, animals, seas, rivers, in these days I can appreciate more the sun, the air, the food, my family, my health and I only think how I can help and contribute for others.
We have to unite more, as a nation, and make this which is our home right now because neither all the money in the world nor luxuries will replace a life.