The President incited a terrorist attack yesterday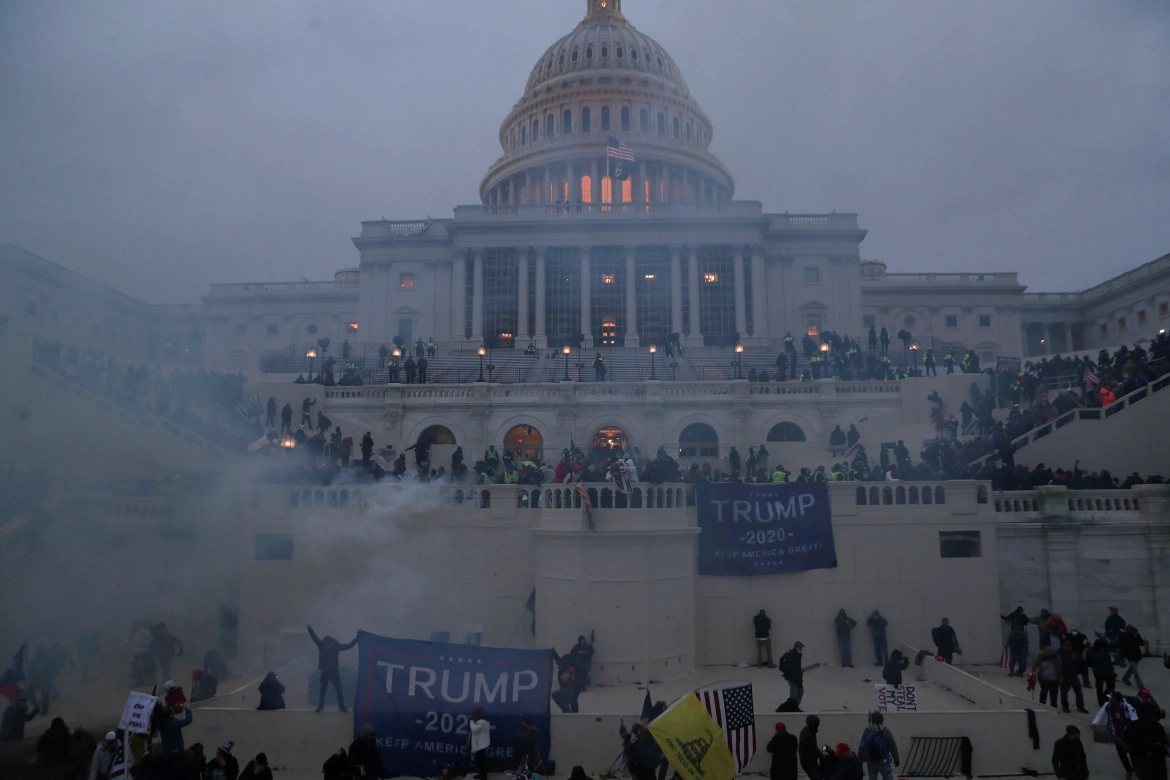 The Oak Leaf Editorial Board is vehemently opposed to the events that unfolded on Jan. 6 at the U.S. Capitol Building.
Yesterday, the president directly incited an insurrection against the United States in order to stop the ceremonious and symbolic certification process for President-elect Joseph R. Biden Jr. and Vice President-elect Kamala Harris.
The Americans who stormed the Capitol Building are domestic terrorists. They were fearless in their actions, because they believed the color of their skin would protect them. Unfortunately, their recklessness led to an unprecedented breach of security and the deaths of four people.
The Confederate flag had never been carried by a rebel or insurgent within six miles of the Capitol before yesterday, when the seditious flag was waved in the halls of Congress, just feet in front of a portrait of Civil War abolitionist Senator Justin Morrill.
After the last four years, this outcome was inevitable. The events of Jan. 6 are heartbreaking, but they were completely premeditated and avoidable.
The baseless claim that Joe Biden lost the election has been perpetuated endlessly by President Donald J. Trump and the congresspeople who voted against the certification of the 2020 election, including Senators Ted Cruz, Josh Hawley, Cindy Hyde-Smith, John Neely Kennedy, Roger Marshall and Tommy Tuberville. This refusal to accept defeat directly led to the events on Capitol Hill.
The President is responsible for Jan. 6. The GOP is responsible for Jan. 6. Tucker Carlson is responsible for Jan. 6.
We the Editorial Board call upon Vice President Michael R. Pence and members of the Cabinet to invoke the 25th Amendment to remove the president from office before he does more harm to our people and our democracy.