#DefenderDACA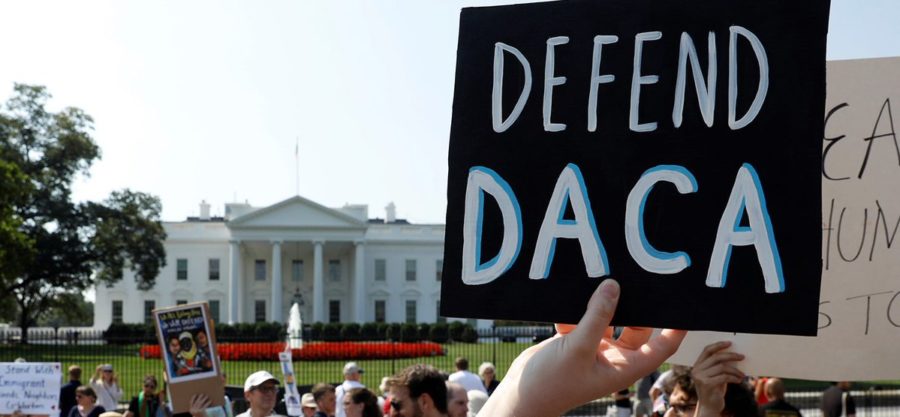 ¿Sabía que hay cerca de 11.3 millones de inmigrantes indocumentados viviendo en los Estados Unidos? Se estima que entre 7,000 y 13,000 están matriculados en universidades.
Ya sea que crea que DACA debe continuar o no, es importante considerar qué enfrentan los estudiantes indocumentados y qué aportan al futuro del país.
Vivir sin documentos es difícil. Los programas que ayudan a los estudiantes indocumentados están en extrema necesidad.

La Acción Diferida para Llegados en la Infancia (DACA) es una política de inmigración de los Estados Unidos que permitió que algunas personas que ingresaron al país como menores de edad ingresaron o permanecen ilegalmente en el país para recibir un período renovable de dos años de acción diferida por deportación y para ser elegible para un permiso de trabajo.

Cuando Donald Trump se convirtió en presidente en enero pasado, envió a la población indocumentada del país a un pánico colectivo. Con buena razón. Trump anunció que DACA debería terminar y le pidió al Congreso que actúe sobre este tema, dándoles hasta el 5 de marzo de 2018 para que hagan algo.

Si DACA finaliza o si el Congreso no actúa, la vida de 11.3 millones de personas cambiará severamente. DACA les da oportunidades a estudiantes indocumentados.
Les da una seguridad social y reprime sus temores de deportación.

Los destinatarios de DACA pagan impuestos, revisan los antecedentes y un largo proceso de solicitud. Todavía se los llama criminales. Los estudiantes de DACA no han hecho nada en este país excepto estimular la economía. Una tarifa de renovación de DACA cuesta $495.

Los estudiantes de DACA quieren una mejor educación y una mejor vida. Quieren un lugar donde se sientan seguros, un lugar donde sus vidas no estén amenazadas por el crimen y la corrupción.

Si el Congreso no actúa, muchas personas se irán: los que tuvieron un sueño y ahora son médicos, abogados, maestros y más. Individuos que trabajan para mantenerse a sí mismos y sus familias y que tienen esperanza y pasión.

El final de DACA es el final de la esperanza. Es el final de Dreamers y el comienzo de una pesadilla para 11.3 millones de personas.

Los inmigrantes ilegales elegibles para DACA que fueron traídos aquí de niños y crecieron aquí confiaron en el gobierno con su información personal a cambio de permisos de trabajo y un aplazamiento de la deportación. Se consideran a sí mismos como estadounidenses y quieren creer que la protección que se les brindará no será arrancada de repente.

Los destinatarios de DACA son cultural y educativamente estadounidenses. Pagan a su manera, contribuyen a la economía y no viven de las donaciones del gobierno.

¿Qué van a hacer los destinatarios de DACA si termina?
About the Writer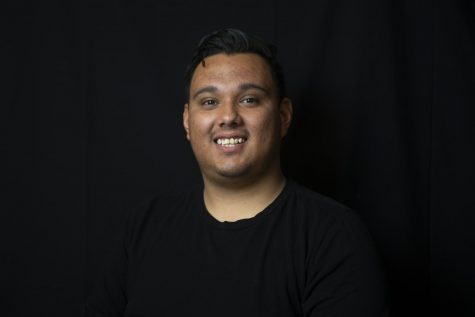 Jose Gonzalez, Multimedia/ Spanish Editor
Jose Gonzales is a Journalism major in his fourth year at Santa Rosa Junior College. In his 5th semester at the Oak Leaf, Jose is Multimedia and Spanish...