Remember the Holocaust, don't erase it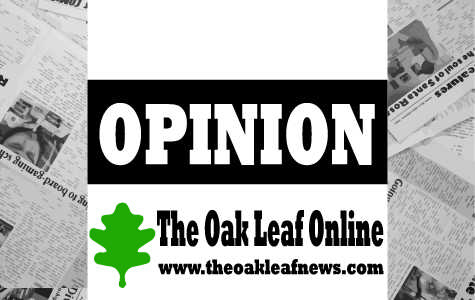 During a March 2014 sermon, Iran's supreme leader Ayatollah Ali Khamenei described the Holocaust as "an event whose reality is uncertain and, if it happened, it's uncertain how it happened."
Today, April 16, marks International Holocaust Remembrance Day, or Yom HaShoah. Yom HaShoah honors not only those who died in the Holocaust, but anyone who has died in a genocide.
Our generation is the last to know Holocaust survivors. We can preserve their memories by donating to Holocaust museums, and fighting to keep the Holocaust in textbooks and in history. If we don't preserve their memories, then they will be lost forever.
According to a January 2015 UNESCO study of the Holocaust in global curriculum, Turkey mentions the Holocaust as 'soykirim,' which translates to 'genocide' in English. Curriculums in countries like Brunei Darussalam, Dominica, Fiji, Thailand and Iceland never mention the Holocaust.
Iran's House of Cartoon and the Sarcheshmeh Cultural Complex has tried to undermine the Holocaust with a cartoon contest to make fun of it, with the winner receiving the equivalent of $12,000. The Tehran Times reports the contest was organized after the French magazine Charlie Hebdo published its controversial front covers of Mohammed. It also arrived shortly after the 70th anniversary of the liberation of the notorious Nazi Auschwitz-Birkenau and Buchenwald death camps. This was an attempt to undermine not only the uniqueness of the Holocaust, but the historical legitimacy if it.
There is undeniable proof that the Holocaust existed, and there will always be doubters. The world must put an end to it. The Holocaust survivors who are still alive today have worked valiantly to keep the Holocaust a memory, no matter how terrible and bitter it may be.