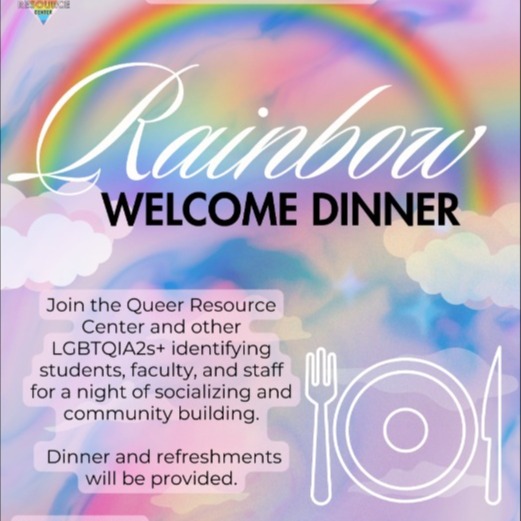 The Santa Rosa Junior College Queer Resource Center is celebrating the new semester with its Rainbow Welcome Dinner event from 4-7 p.m. Sept. 26 outside of the Queer Resource Center and Pioneer Hall.
SRJC students, faculty and staff can dine and dance with their peers at the event for a night full of community building. Dr. Angélica Garcia, Santa Rosa Junior College's first queer president newly appointed in July will appear as a guest at the event. 
"We really just want to feed people and welcome them to campus. We have queer faculty and staff who started here during COVID and who have only met online," said Dr. Roam Romagnoli, the Queer Resource Center's first faculty coordinator.
Attendees can learn about some of the campus's student-led clubs and local LGBTQIA2s+ supporting organizations, who will have tables at the event with information and resources for queer community building and support.
Anyone interested in attending the event can  RSVP here.