SGA appoints members to four new committees, discusses expectations for members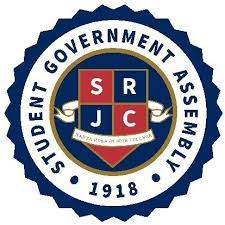 Santa Rosa Junior College's Student Government Assembly appointed representatives to hiring committees and reviewed expectations for members in their Nov. 7 meeting. 
Hiring Committees
Student Government Assembly arranged members to represent students on four hiring committees: Student Body President Abrea Tillman and Student Trustee Delashay Carmona Benson to the Intercultural Center Hiring Committee, Tillman to the Queer Resource Center Hiring Committee and Benson to the College Council Subcommittee and Student Financial Services Hiring Committee. 
The committees are looking for engaged community members to assist in the process of hiring new staff. 
"A lot of people are invested and I don't want students to be put on the sidelines," said Coordinator Zach Miranda. 
SGA Expectations
SGA addressed concerns from members regarding standards and expectations for participation and attendance. 
Miranda summarized major points detailed in a 17-page document containing logistics and requirements for SGA members. The group overviewed expectations for attendance, interactions with the SRJC community and general school spirit and engagement, with plans to implement stricter regulations in these areas for the upcoming semester. 
"There are changes coming, and we have to be ready," Tillman said. 
Members were especially concerned with participation and attendance as a part of SGA, and ensuring strong communication and organization when delegating roles. They emphasized the importance of regular commentary during meetings and discussed policies that minimize the number of absences allowed for members, as well as expectations to attend events outside of meetings. The document outlined limits before a member is automatically removed or voted out.
"I don't think we need to enforce this exactly given the emergency that we've all been experiencing, but we do have that language to fall back on," Miranda said. 
Dori Elder, vice president of clubs, noted that students' schedules can be challenging and a reason to step back.  
"We are students first, and we have to remember that," Elder said.