SRJC community caught off-guard by Hilleary Zarate's arrest for possession of meth for sale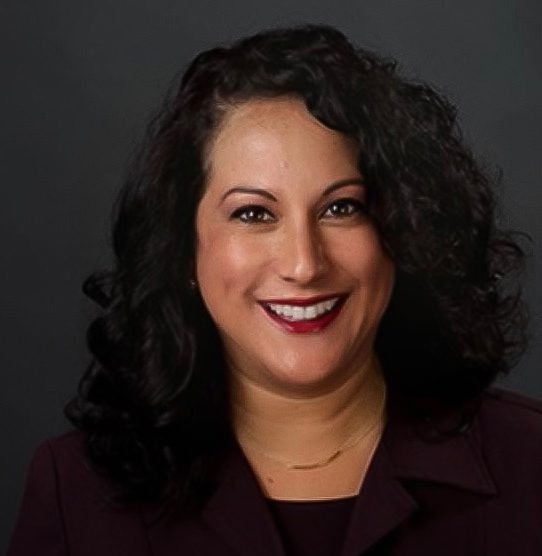 In the aftermath of Santa Rosa Junior College Student Support Manager Hilleary Zarate's arrest on Jan. 10, SRJC community members feel shocked and confused.
Zarate was arrested with her son Darrick and suspected boyfriend Rey David Garcia after their investigation found that the two were, according to the police, "working together in their drug trafficking network." Officers found several baggies of suspected meth and a 9mm "ghost gun" owned by Darrick in Zarate's home, and she was booked for possession for sale of methamphetamine.
SRJC math instructor Felicia Darling mentored Zarate in 2021 for her master's degree work, and thought highly of her. To Darling, Zarate was a person who could make a difference in the world.
"I told her I want to [make a club for] first-generation college students and low-income students. She was so busy and yet she was like, 'I'm going to meet with you. And I'm going to help you get this off the ground because you cared about it for a year.' That's who she is," she said. 
According to Darling, Zarate was about to start teaching her first sociology class this semester, which was a dream of hers.
"I think a lot of people can relate to things getting out of control during the pandemic," Darling said. "I'm really feeling the loss and grieving for her aspirations."
Rhonda Findling, counselor for MESA, STEM and Second Chance club, said Zarate was responsible, reliable and very student-centered in her work. 
"I've been at the college for 25 years, and I've worked with plenty of people who I cannot rely on and I don't want to work with; but Hilleary is not one of those people," she said.
Findling works with addicts in the Second Chance club, so Zarate's arrest did not make sense to her.
"If Hilleary had a substance abuse issue, then I am not aware of that at all," Findling said. "So if she didn't, it would make no sense for her to be involved in a drug operation."
Second Chance Club Student President Jason Dorfer said Zarate was an uplifting, positive person and he was shocked to hear the news. "In a million years, I would never have thought that she would be in that situation," he said.
La Reva Myles, writing center staff member and SRJC student, said Zarate was friendly, professional and very helpful. 
"I have a hard time believing that she has been arrested because the charges against her do not match the personality of the person I know as Hilleary Zarate," she said.
As of Jan. 10, Zarate is on administrative leave, according to Erin Bricker, director of district and community relations. 
Zarate's staff profile on the SRJC website has been deleted. 
The Oak Leaf reached out to Zarate and her attorney, Amy Chapman, for comment and did not receive a response. 
Senior Dean of Students Robert Ethington is unable to comment, and he redirected questions regarding Zarate's arrest to Bricker.
Zarate has been charged with possession of a controlled substance for sale with enhancement, and her plea hearing will be held at 8:30 a.m. on Feb. 17.