SGA discusses Fall Break proposition and more campus representation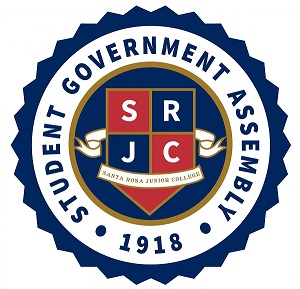 Santa Rosa Junior College's Student Government Assembly discussed plans to rename Thanksgiving break and worked on creating representative positions for each of SRJC's five campuses at its Dec. 6 meeting.
Vice President of Diversity Athena Weathers will lead the motion to approve the Fall Break resolution, which will change the name of SRJC's Thanksgiving Break in November to "Fall Break."
The resolution cites, "the term 'Thanksgiving Break' may be found offensive as the holiday has racist roots and alludes to the horrific murder and violence that Native Americans faced from white settlers."
SGA's plan to change the term to "Fall Break" is intended to reflect SRJC's vision statement, which emphasizes being "an inclusive, diverse and sustainable learning community."
The second reading of the Fall Break resolution will be at the Dec. 13 meeting.
Student Body President Delashay Carmona Benson led the first reading of the motion to create student body representatives for each of SRJC's campuses.
"I felt that we need to have a representative from all of the campuses, not just from Petaluma and Santa Rosa," Benson said. The amendments to the SGA bylaws will include having new vice presidents from the Southwest Center, Shone Farm and the Public Safety and Training Center.
The vice presidents will be the official representatives for the students at each of the campuses, Benson said.
Genevieve Bertone, director of Student Equity and Persistence, expressed concerns following the reading of these new positions, "We want campus representation, but I want to make sure this works for that campus, and that they are going to be invested in helping us fill that position," she said. "Because quorum is an issue, for one, and retention — keeping people in positions, being in a state of consistent recruitment — can be tricky."
Zack Miranda, coordinator of student government programs, also cited the logistic challenges of "finding the right place" for these new positions.
According to the proposed amendment, the vice presidents will promote awareness of issues on campus, work collaboratively with the vice presidents of marketing, student health and sustainability. The new positions will also allow for them to oversee SGA efforts on the campus and have the authority to create ad hoc committees.
Student Trustee Anetra McCartney supported the notion of more representation for various groups. "I feel like a lot of international students need more representation and voice," she said.
SGA postponed its decision to create the new positions until the Dec. 13 meeting.
Benson mentioned the current position opening for vice president of finance, and Petaluma Vice President of Clubs Elizabeth Cole encouraged attendance at the "Soul Solstice" semi-formal dance on Dec. 16 at the Petaluma campus.
For more events information and future meetings, visit the Bearfacts eNewsletter page.