SGA appoints a new vice president of clubs and discusses B-CARE response team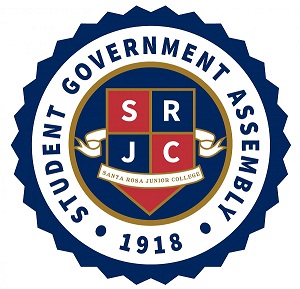 Santa Rosa Junior College Student Government Assembly officers and assembly members unanimously voted for a new Santa Rosa vice president of clubs and received a B-CARE update from the dean of students at their Monday Zoom meeting.
SRJC student and Economics Club President Zavier Rodrigues was appointed Santa Rosa vice president of clubs, filling the vacancy left by Irmina Benson two weeks ago. Rodrigues mentioned previous experience as an inter-club council chair as part of his interest in the position, and filled in for Benson following her departure.
Dean of Students Robert Ethington discussed B-CARE, short for behavioral consultation assessment response and education, a team made up of 20 staff members including disability resource specialists, academic counselors and SRJC Chief of Police Robert Brownlee.
"Our job is to keep students in the classroom, on campus, in Zoom, as much as possible," Ethington said.
According to Ethington, the B-CARE team's primary goal is to prevent crises before they occur through prevention, education and early intervention, and anticipate adding a full-time social worker to the team in the spring to help case manage situations involving housing insecurity, food insecurity and transportation challenges. 
"We're developing kind of a mobile intervention aspect to this, so that we can respond to more cases that people may have previously called the police first," Ethington said, "We want to be called first."
Ethington encouraged students to file a Maxient report in non-life threatening situations that require intervention, which are reviewed by the B-CARE team to decide the best course of action for the student in need. Keywords in a report like "self-harm" and "harm to others" trigger an immediate response, and all other reports receive a response within 12 hours.
Coordinator of Student Success Programs Malena Hernández invited SGA members and students to the Dec. 10 virtual event "Going Beyond Land Acknowledgements," a master class on being better allies to Native communities and direct changes to make on campus, in partnership with the Redbud Resource Group, a Native American non-profit. SGA members appointed Assembly Member of SRJC Indigenous Tribal Council Justene Cortes as their representative for the event, which will be from 9:30 a.m.-12:30 p.m. on Zoom.
For more information on the event and previous presentations, check out the Intercultural Center's Native American History Month events page.
Director of Student Equity & Persistence Genevieve Bertone announced that the "Is SRJC Ready for Me?" event originally scheduled for Thursday Nov. 18 was rescheduled for Monday Dec. 1, though the new event time remains undecided.