"Chronic Catastrophe": A California Humanities + The Oak Leaf production
The Podcast
Chronic Catastrophe is an NPR-syndicated four-episode podcast about the impacts of cumulative climate change-induced disasters on our minds, bodies and spirits. Ultimately, we ask the question: Is it worth the risk to our mental and physical health, and to our psyches, to continue to live in a place where disaster is unrelenting?
Over the past four years, Sonoma County has seen a 100-year flood, a historic drought and six major wildfires that have killed 114 people, destroyed more than 18,000 buildings, caused more than half the county to evacuate their homes, and subjected us to months of bad air days and routine power shut-offs.
But disasters don't only happen here. What do chronic catastrophes mean for people everywhere?
Listen to all four episodes and the trailer on NPR, Spotify and Apple Podcasts.
Part 1: The Mind
Our first episode looks at the impact of repeat catastrophes on our mental health. Hosted by Maritza Camacho, our first episode asks whether PTSD is the most accurate diagnosis for the anxiety, depression, worry and fear that we feel before, during and after wildfire season. PTSD indicates we're "post" disaster — past it — but in Sonoma County, the disasters keep coming. We ask how communities and governments support residents' mental and behavioral health and how can individuals cope — and thrive — in this situation.
Part 2: The Body
Hosted by Lauren Spates, episode 2 looks at the impact of more-fierce fire and flood on our immune system, our lungs and our brain. We talk to scientists, doctors and other experts who say it's misleading to think that you're safe from the effects of wildfire smoke if you live far away, because smoke knows no boundaries. It's also misleading to think that once the smoke is gone, you're safe, because invisible toxic particles are left behind. We ask what exactly happens when we — and our children — inhale wildfire smoke and carbon dioxide, and what can we do to protect ourselves?
Part 3: The Spirit
Episode 3 examines how losing everything — or packing and preparing to lose it all — affects the spirit and identities of individuals, families and the community. In this episode, host Nick Vides looks at what it means in the long term for people whose identities are shaken, and we ask what it means for Sonoma County when we're not only known for our wine and our coastline, but for our wildfires.
Part 4: Is it worth it?
In our final episode, host Rebecca Bell asks some important questions: Given the fact that climate change is affecting our minds, bodies and spirits, is it worth it to live here? If not, where else is safe? Is it better to stay and adapt in our communities with shared experience or leave for places with other unknowns? Is it better to adapt to wildfire, or risk the threat of tornadoes and hurricanes if we were to move?
The Experts
We interviewed more than 30 sources for this project (all via Zoom thanks to the coronavirus). Notable voices include:
Rep. Jared Huffman, U.S. House of Representatives for California's 2nd Congressional District (Marin, Sonoma, Mendocino, Humboldt, Trinity, and Del Norte counties)
Rep. Mike Thompson, U.S. House of Representatives for California's 5th Congressional District (Napa, Sonoma, Lake, Solano, Contra Costa counties), who recently introduced a bill to study wildfire smoke impacts
Lynda Hopkins, Chair, Sonoma County Board of Supervisors and member of the board of directors of both the Bay Area Air Quality Management District and the Northern Sonoma County Air Pollution Control District
Dr. Tom Dailey, Pulmonary and critical care medicine doctor with Kaiser Permanente Santa Clara, and the former chair of the Bay Area Air Quality Management District Hearing Board
Dr. Stephen Zilber, founder of the Allergy Relief Center of Sonoma County, where he practices acupuncture and traditional Chinese medicine
Francis Koster, PhD, retired hospital executive and "futurist" who studies how pollution affects human health and lifespan, particularly in the most vulnerable among us
Rosana Aguilera, PhD, postdoctoral scholar at Scripps Institution of Oceanography at the University of California in San Diego
Lisa Miller, PhD, professor in the department of anatomy, physiology and cell biology at the UC Davis School of Veterinary Medicine
Other sources include:
Diane Myers's "Disaster Response and Recovery: A Handbook for Mental Health Professionals"
State of California Mental/Behavioral Health Disaster Framework
"Phases of Disaster" from the U.S. Department of Health and Human Services, Substance Abuse and Mental Health Services Administration, Center for Mental Health Services
Drs. Jay Lemery and Paul Auerbach's "Enviromedics: The Impact of Climate Change on Human Health" 
Dr. Bessel Van Der Kolk's "The Body Keeps the Score: Brain, Mind and Body in the Healing of Trauma"
Several Sonoma County residents who've confronted mental health, physical health or identity-defining issues after living through harrowing escapes, losing their homes or reinventing their identities after disaster.
The Hosts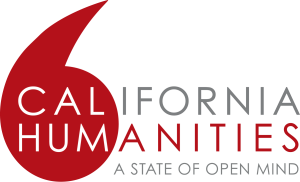 Lauren Spates, Maritza Camacho, Nick Vides and Rebecca Bell are award-winning Santa Rosa Junior College journalism students who won a California Humanities fellowship grant to complete an in-depth reporting project as part of the Democracy and the Informed Citizen Emerging Journalist Fellowship Program. According to California Humanities, the fellowship program launched in 2020 with support from the Andrew W. Mellon Foundation through the Federation of State Humanities Councils. The program grew out of its statewide initiative, CA 2020: Youth Perspective and the Future of California.
The hosts worked for six months to conduct interviews, write, edit and compose the podcast under the advisement of Anne Belden, SRJC journalism program director.
Lauren Spates is returning to journalism after 15 years working in sales, tech and genealogical research and writing for private clients. She has her journalism degree from the University of Maryland's Philip Merrill College of Journalism and has won multiple state writing awards while refreshing her portfolio at Santa Rosa Junior College where she writes for The Oak Leaf, supports the newsroom's back-end operation and assists the program's adviser. She hopes to land a job as a news and politics reporter when her toddler heads to school full-time. Lauren lives in the redwood forest of west Sonoma County with her husband, their 2-year-old, and their English Springer Spaniel. Follow her on Twitter @laspates. 
Maritza Camacho is a journalism major transferring from Santa Rosa Junior College to San Diego State University in Fall 2021. Her desire to cover social issues started in the fourth grade when she wrote for her elementary school paper. Maritza was a reporter and editor for The Oak Leaf during her time at SRJC. She won a national award for her COVID-19 coverage and was featured as a panelist for California Humanities' "Youth and the Ballot" roundtable.
Nicholas "Nick" Vides is majoring in photojournalism and political science. He is a seasoned breaking news photographer dedicated to making sure every shutter click of his camera captures a moment worth sharing. Nick's itch for chasing fires has kept him busy over the past four years, covering every major event from the Paradise Fire to the Caldor Fire. He has more than seven years of experience with photography, has been director of photography for multiple short films with the SRJC Media Arts Center, directed numerous student-led broadcasts with his Media 19 class, and interned for "The Sarah and Vinnie Show" on Alice 97.3.
Rebecca Bell has returned to school to study journalism after working as both an ESL teacher and an organic farmer. While at Santa Rosa Junior College, Rebecca wrote for The Oak Leaf and co-produced a short documentary about homelessness, which won a Society of Professional Journalists' Mark of Excellence first place award for the Western U.S. in 2020. She plans to use her journalism training to investigate social justice topics. She has a special interest in reporting on domestic violence, income inequality, homelessness, immigrants and refugees, and the intersection of climate change and human rights.
Acknowledgments
We offer our sincere gratitude to:
Anne Belden, our adviser at SRJC, for her unwavering support, invaluable guidance and (once we were all vaccinated and Covid restrictions relaxed) a limitless supply of her secret-recipe seasoned popcorn.
James Domizio, a fellow Oak Leaf staffer, for his initial contribution to our theme music.
Fabian Metelmann for our original score.
Meryl Rowin for our branding. View more of Meryl's work here.
Stacey Tuel for her performance of her and Carol Allison's "Phoenix Song," the original work that bookends "Episode 4: Is it worth it?"
Leave a Comment