SGA discusses campus reopening logistics and concerns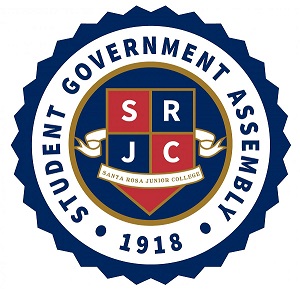 Santa Rosa Junior College Student Government Assembly discussed how to balance campus reopening and safety with President of Student Affairs Jane Saldana-Talley, approved next year's budget and continued planning the May 15 Unity Walk at Monday's Zoom meeting.
Saldana-Talley explained that SRJC must balance competing demands from government regulations, faculty, staff and students while working with finite space on campus when planning for reopening.
"At the cabinet level, our highest priority for fall is to create the conditions where we have as much in-person instruction as possible because that's what everybody has been asking for," Saldana-Talley said, "and to do that safely throughout the semester without having a COVID-positive situation where we have to shut down a class, a building, a program."
SRJC staff are now matching faculty requests for in-person instruction with the availability of classrooms deemed large enough to safely accommodate at least 22 students, Saldana-Talley said.
Saldana-Talley said the schedule of classes, including which classes will be in-person or online, will be finalized by June 7 in time for Fall 2021 priority registration.
"My ideal would be that every faculty that wants to teach an in-person class would be able to do so, which means that every student that is interested in having an in-person class might have one to register for," Saldana-Talley said.
In particular, Saldana-Talley said they are hoping to expand lab classes to break up the logjam that has occurred for health science prerequisites.
Student Trustee and nursing major Jocelyn Toscano expressed concerns about offering more in-person classes when cleaning protocols are already lacking for the few in-person classes currently offered.
Toscano said some lab teachers shared that no one comes in to clean between classes and that bathrooms are not always unlocked for students, meaning they have to use faculty bathrooms or those designated for other student groups.
Saldana-Talley said she cannot comment without knowing more details, leadership cannot fix problems it does not know about and the expectation was always that hired staff would do the cleaning. She said SRJC will use COVID-19 funding to hire more cleaning staff for fall and accommodate cleaning intervals in the fall schedule.
Saldana-Talley thanked Toscano for sharing her experiences and noted they illustrate just how complex reopening will be.
"This is the most complicated thing I have ever, ever, ever done," Saldana-Talley said.
Click this link to read more about SRJC's latest plans for fall reopening.
SGA officers unanimously approved the $432,803 budget for the 2021-2022 school year. COVID relief money will fund food distributions normally supported by the SGA budget, said Student Government Programs Coordinator Zack Miranda. This frees up money to fully fund the Santa Rosa and Petaluma club councils whose budget cuts this year concerned SGA officers.
SGA officers also approved up to $750 in discretionary spending to provide safety supplies like masks and sanitizer for this Saturday's Unity Walk. The 2-5 p.m. walk starts on the front lawn of the Santa Rosa campus and will continue into downtown.
Director of Student Equity and Persistence Genevieve Bertone invites everyone to take part in the walk.