SGA announces budget, food drive success, election updates and progress on remote learning concerns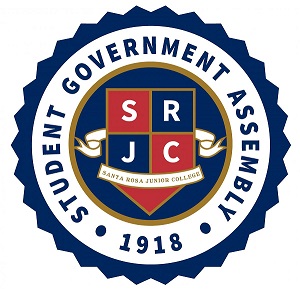 Santa Rosa Junior College Student Government Association announced the budgeting timeline for next school year, celebrated a successful food drive, reviewed opportunities to run for SGA as a group and reported progress on remote learning concerns.
The Finance and Benefits Committee will start work on the 2021-2022 SGA budget and timeline at its 10 a.m. meeting March 4. The SGA budget determines the amount of money available for campus groups next school year. 
The Committee will also work to finalize the grant request questionnaire groups need to complete to apply for SGA funding. The Committee considered adding questions about how the funds might be used in a remote learning scenario versus an on-campus scenario for next school year. Contact Vice President of Finance Evelyn Navarro with budget questions.
Monday's SGA-sponsored food distribution put 400 $50 grocery gift cards in students' hands and served over 350 families according to Director of Student Equity and Persistence Genevieve Bertone. 
The event featured free masks and a special appearance by SRJC mascot Rosco, Bertone said.
"It was really successful, and just a really smooth operation. I mean that was just next level to have Rosco at the food distribution," Bertone said as she thanked SGA officers for their hard work. 
Two weeks remain to apply for 2021-2022 SGA positions and Student Government Programs Coordinator Zack Miranda encouraged students to run as groups or "slates." 
"You can team up with up to four candidates total to run for office together and to share resources, put each other's names on each other's posters, and also to give your political party a name."
Students interested in applying need to attend at least one informational meeting and apply by 5 p.m. March 12. The next informational meetings are at noon on March 3 and 11 a.m. on March 8. If you cannot attend, contact Miranda to set up an individual appointment. For those unsure about running for office, Miranda said there are no obligations to apply after attending a meeting, or continue running after applying.
Following up discussions about remote learning, Vice President of Marketing, Petaluma, Ally Lubas announced that she is working with Computer Studies instructor, Ethan Wilde, to pass legislation that prevents students from being required to have their cameras on at all times during Zoom classes.
Lubas added, "I would also like to maybe change the software that teachers are using, Proctorio. Getting that [legislation] passed so that students, in particular, don't have that fear when they're taking an exam of their information being shared."
Lubas encouraged students to make their voices heard by taking an anonymous survey about experiences with exam software like Proctorio.