SGA appoints new vice president of marketing and discusses Zoom fears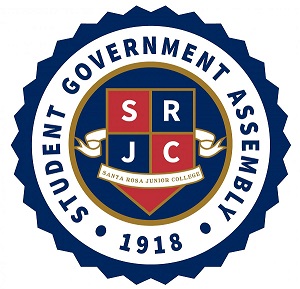 Santa Rosa Junior College Student Government Assembly appointed a new vice president of marketing for the Santa Rosa campus, voiced concerns about educators requiring students to keep their cameras on and debriefed the morning's food distribution in a Zoom meeting Monday afternoon.
After allowing two candidates to answer general questions from the sitting members, Petaluma Vice President of Marketing Ally Lubas moved to appoint Abrea Tillman as Santa Rosa vice president of marketing, which was unanimously approved.
Tillman, a wine studies major, expressed her primary goal to achieve four objectives: highlight the exclusive programs that SRJC has to offer, increase awareness of fee payment options available to students, amplify the voices of student club organizations and aspire after both student and faculty awards.
Prior to the appointment, Student Body President Delashay Carmona Benson gave a special report on the wide range of issues SRJC students have with being on camera during Zoom classes as required by some instructors. According to Benson, many students, herself included, have faced resistance from teachers with inflexible policies, leading to increased anxiety, stress and drop rates.
"As students, we sign up to go to class, that's one thing. But we didn't sign up for our class to be in our house. A lot of people have camera fears," Benson said. "People are being forced to have to choose their obligations."
Benson argued that LGBTQ+ students that aren't ready to be out publicly are having to remove merchandise from their walls before attending class, and that undocumented students or those with undocumented relatives fear for both their safety and privacy.
"We're making people uncomfortable in their own home."
In the discussion on food distribution hosted by the Student Life, Equity and Engagement group Monday morning, Executive Vice President of Legislation Sierra Garcia reported the event was so successful, they ran out of food. 
According to Director of Student Equity and Persistence Genevieve Bertone, "[We] planned for 250, prepped for 300 and served over 350 [students] at today's food distribution."
SGA will sponsor the next food distribution event, which will be held from 9–10 a.m. on March 1.